Templafy vs. empower® - Document production and content management
5 min read
April 27, 2023
Efficient document creation and delivery eliminates frustration factors for employees, and gives companies a competitive advantage through automated and standardized processes. No wonder then that the demand for solutions to accelerate and simplify the creation and management of documents is steadily increasing.
Templafy and empower® are two of the most widely used software solutions for more efficient and consistent document creation. In this article, we explain how these tools support you and your team and where the differences between the two software solutions lie in terms of content production, content management, and brand compliance.
Software as efficiency booster?
How do software solutions help standardize and optimize document creation and management?
Simplify and speed up creation: productivity tools create and format design-compliant diagrams and slides, taking over much of the painstaking work involved.

Up-to-date content always at hand: central storage locations eliminate lengthy (and often fruitless) searches.

De-duplication of work: avoid duplicating documents that already exist but can't be found.

Automate routine tasks: creating recurring documents with the same schema can be automated.

Improve collaboration: access documents from anywhere, edit them, and share them easily with colleagues.

Avoid "system hopping": scalable and integrable solutions reduce or eliminate switching between different systems or applications; all content is centrally available via one system.




Content production
As mentioned at the beginning, the goal is to create content efficiently. Time-consuming formatting and creation processes should be simplified or even automated. That empowers employees to concentrate on their more valuable core activities instead of wasting time designing and hand-crafting slides and charts.
Templafy
This system relies mainly on templates and editing tools to create presentations more productively. It includes functions that simplify the linking of Excel contents and automatically correct format and content errors.
Templafy also offers options for automated document assembly. Based on a data source, such as a CRM or DMS, and the selected template, it automatically assembles a document.
empower®
empower® also offers templates and document assembly for faster creation. An extensive library offers slide suggestions and other design elements.
With the empower® layout tools, slide elements can be arranged, positioned, resized, or aligned with just a few mouse clicks.
In addition, empower® offers real-time translation thanks to its integration option with DeepL. Content is translated directly within PowerPoint. Without any loss of formatting.
The empower® plus: charting tools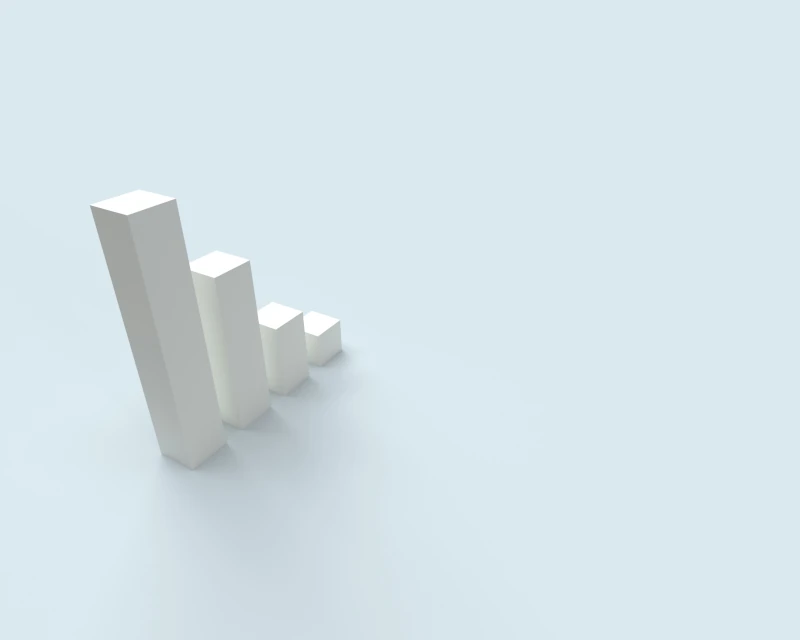 empower® not only offers chart templates, but also provides users with charting tools to create new charts quickly and easily, and to add breaks, arrows, and more.
In addition, empower® chart templates go far beyond standard PowerPoint charts. In no time at all, you can visualize project planning in a Gantt chart and developments can be shown with the help of a waterfall chart.
The empower® link between PowerPoint and Excel ensures that PowerPoint diagrams are automatically updated when changes are made in Excel.
| | | |
| --- | --- | --- |
| Function | empower® | Templafy |
| Productivity and layout tools in PowerPoint | Yes | Yes |
| Charting tools for Gantt and waterfall charts, etc. | Yes | No |
| Template management | Yes | Yes |
| PowerPoint/Excel linking | Yes | Yes |
| Automated translation of PowerPoint slides | Yes | No |
| Automated assembly of PowerPoint presentations | Yes | Yes |
| Automated assembly of Word documents | Yes | Yes |
Brand Compliance
Brand compliance plays an important role in content production. Most documents are created to be used externally, thus every document acts as a brand ambassador. Brand compliant documents aren't just about appearing professional; they also ensure that prospects and customers gain trust in the brand.
Templafy
Templafy promises brand compliance primarily through increased use of brand assets like templates, diagrams, and graphics. It offers access to all brand assets directly from Microsoft Office and Google Workspace. The company also offers dynamic templates.
Corporate design brand guidelines, such as corporate colors, are integrated directly into Microsoft Office via an extra color palette. Templafy's PowerPoint Brand Check verifies in PowerPoint whether predefined requirements are adhered to or whether there are deviations from approved design. Content formatting and content errors such as double spaces are also displayed.
The solution includes e-mail signature management. Updates can be distributed and legal notices managed across the organization.
empower®
With empower® you can also centrally manage and update your Microsoft Office templates and content. A central asset library allows easy access to all brand assets.
Corporate design brand guidelines are integrated directly into all Microsoft Office applications. Fonts and sizes as well as corporate colors are instantly available to everyone – and can be enforced so that only approved fonts and colors can be used. This also applies to Outlook. Also in Outlook, empower® manages email signatures centrally and easily. Updates can be distributed and legal notices managed across the organization.
empower® offers a Consistency Check and a Design Check. Content – including presentations and documents – is checked for corporate design conformity before dispatch. Any deviations found can be corrected automatically with just a few clicks.
empower® includes a powerful conversion function. It can update presentations with a new design with just a few clicks – and without time-consuming copying and formatting work. Future corporate design relaunches in Microsoft Office are implemented quickly and easily.
empower® manages any number of different designs. That facilitates managing multiple brands in one unified system.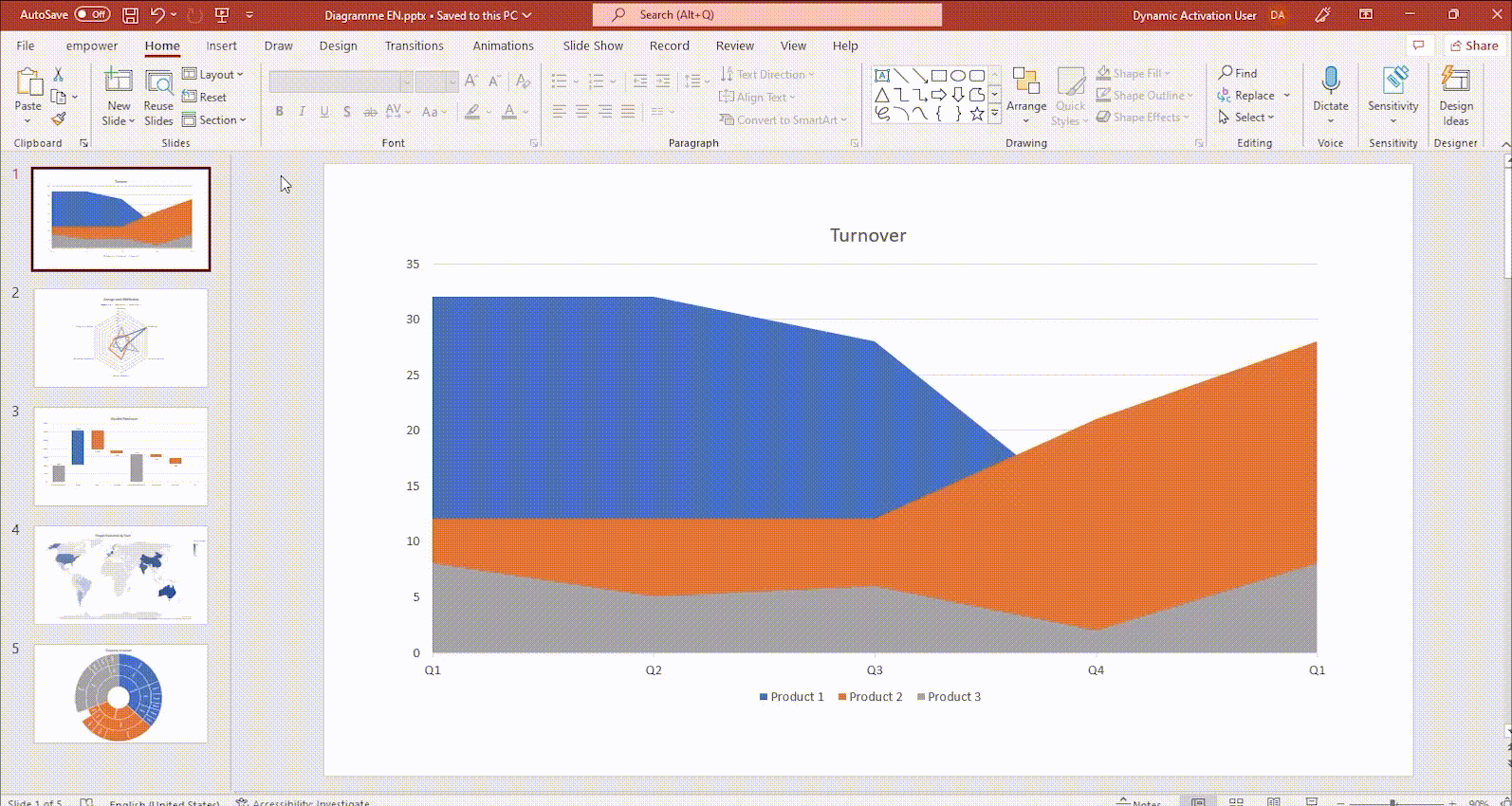 | | | |
| --- | --- | --- |
| Function | empower® | Templafy |
| Template management | Yes | Yes |
| Integration of brand guidelines | Yes | Yes |
| Checking/correcting the corporate design in PowerPoint | Yes | Yes |
| Consistency check in PowerPoint | Yes | Yes |
| Automatic conversion of slides into a new design | Yes | No |
| Management of email signatures | Yes | Yes |
Content management
Once content has been created, it should be stored so employees can find it easily and use it quickly. Also, offline. It should also ensure that the latest content is always used and that updates are easily implemented. No more accidental use of outdated content.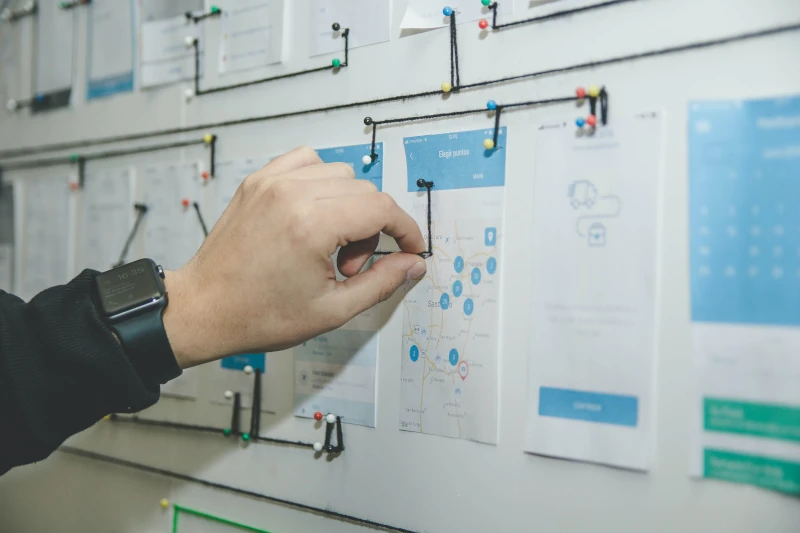 Templafy
Templafy's document management functionality provides users with a central management structure. Documents stored there can be centrally managed and updated. Admins can edit and upload content. All other employees have read access to the content.
empower®
The empower® solution also offers centralized updates. In the collaborative slide library, empower® can optionally force or simply share updates across the company.
The rights system for the empower® library includes editing rights in addition to admin and reader rights. This simplifies collaboration on shared documents and their distribution, because anyone with the right permissions can upload and edit content – not just admins.
Do you operate worldwide and communicate in more than one language? Then you'll love the administration functions in empower® for multilingual documents. Different language versions can be linked to each other. This way, you will be notified of changes in other language versions and can easily update them.
| | | |
| --- | --- | --- |
| Function | empower® | Templafy |
| Automatic slide updates | Yes | Yes |
| Shared management of slides and presentations in a slide library | Yes | Limited |
| Multiple language management | Yes | No |
| Comprehensive search function | Yes | Yes |
| Offline availability | Yes | Yes |
empower® - the smart Templafy alternative
Software solutions for document creation and management ensure more efficient processes and make your employees' daily work easier. When choosing your solution, look for compatibility, customization options, and offline availability.
Templafy and empower® both include functionality that enables users to create documents and presentations faster and easier.
empower® goes many steps further, such as:
Automatic conversion of old presentations into a new design.

A collaborative slide library that can be managed by multiple users.

Numerous additional diagramming tools that increase productivity.
What are you waiting for? Contact us for more details or a free trial!
Subscribe to our newsletter