Content Enablement
Enable your team to find the right content instantly
Over 3 million people already trust empower® to create professional Office documents.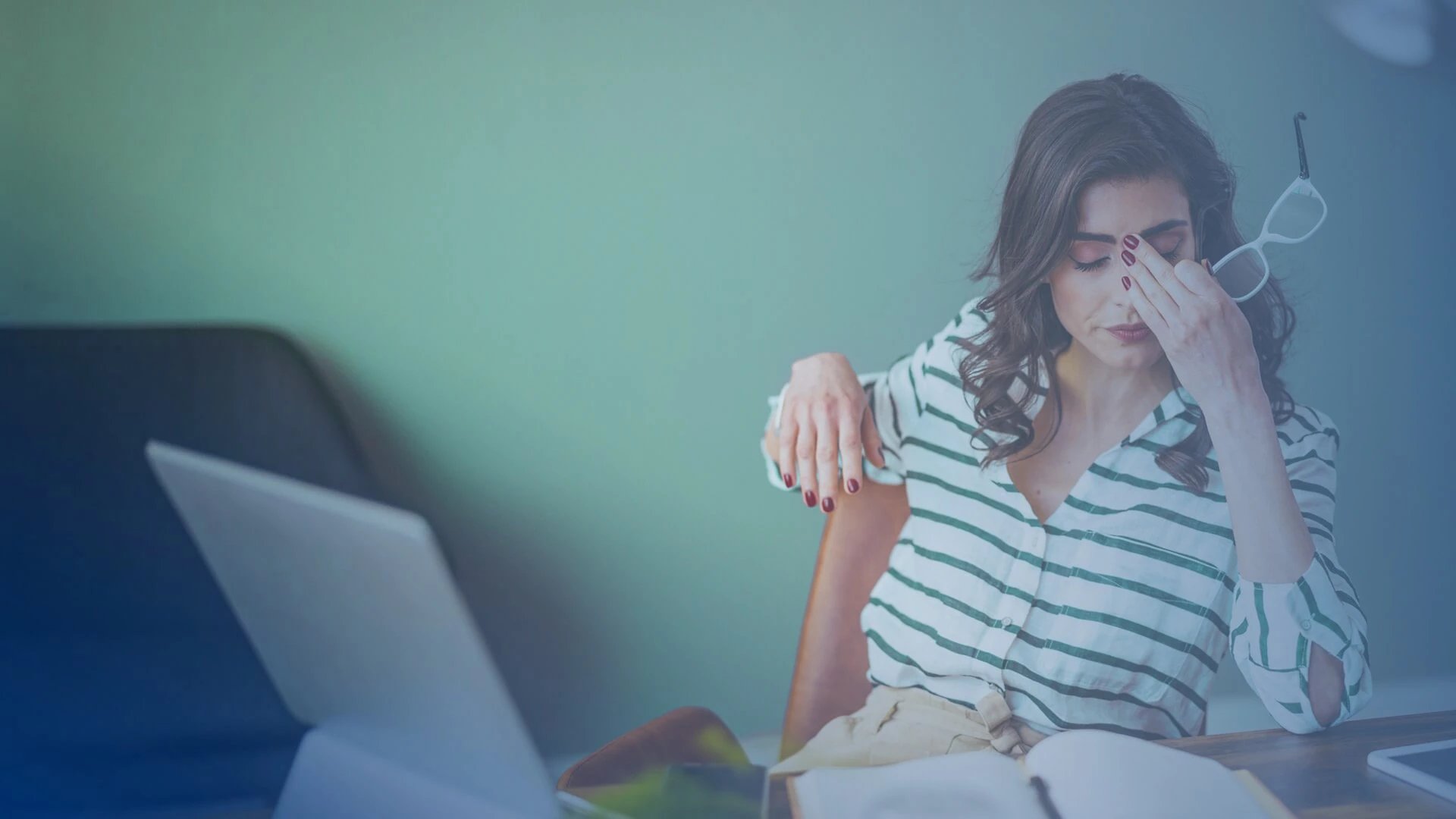 Can't keep your files organized?
Most organizations have a myriad of content located in a wide variety of locations. Finding the right content is a real time-waster for employees. Nobody knows where content is located and whether it is up-to-date.
Where can I find this slide again?

Looking for content you've seen before but aren't sure where? Waiting for a colleague to help them find documents?

Data chaos across countless applications and network drives is like a labyrinth with no way out.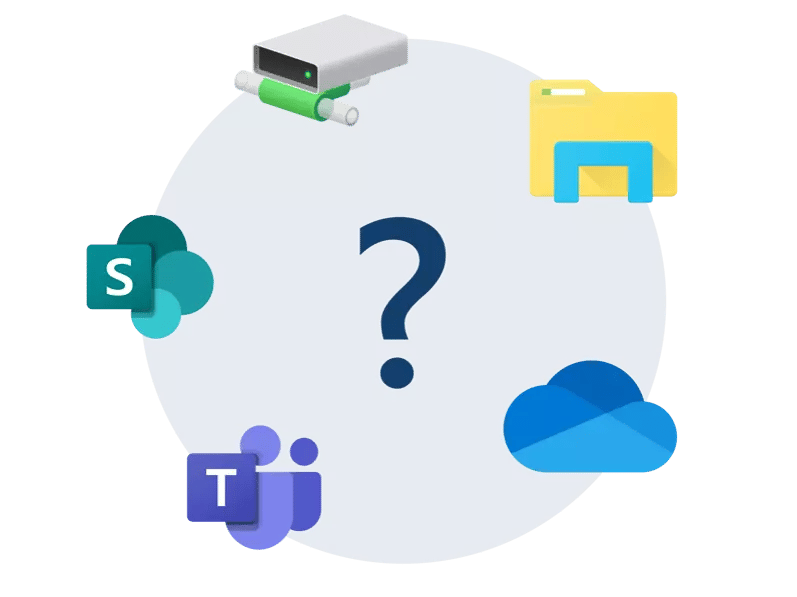 Is this the latest version? Really?
When you find content you're looking for, it's often outdated? Are you duplicating work on old files because you can't find updated versions?

There are numerous outdated versions of content circulating in companies.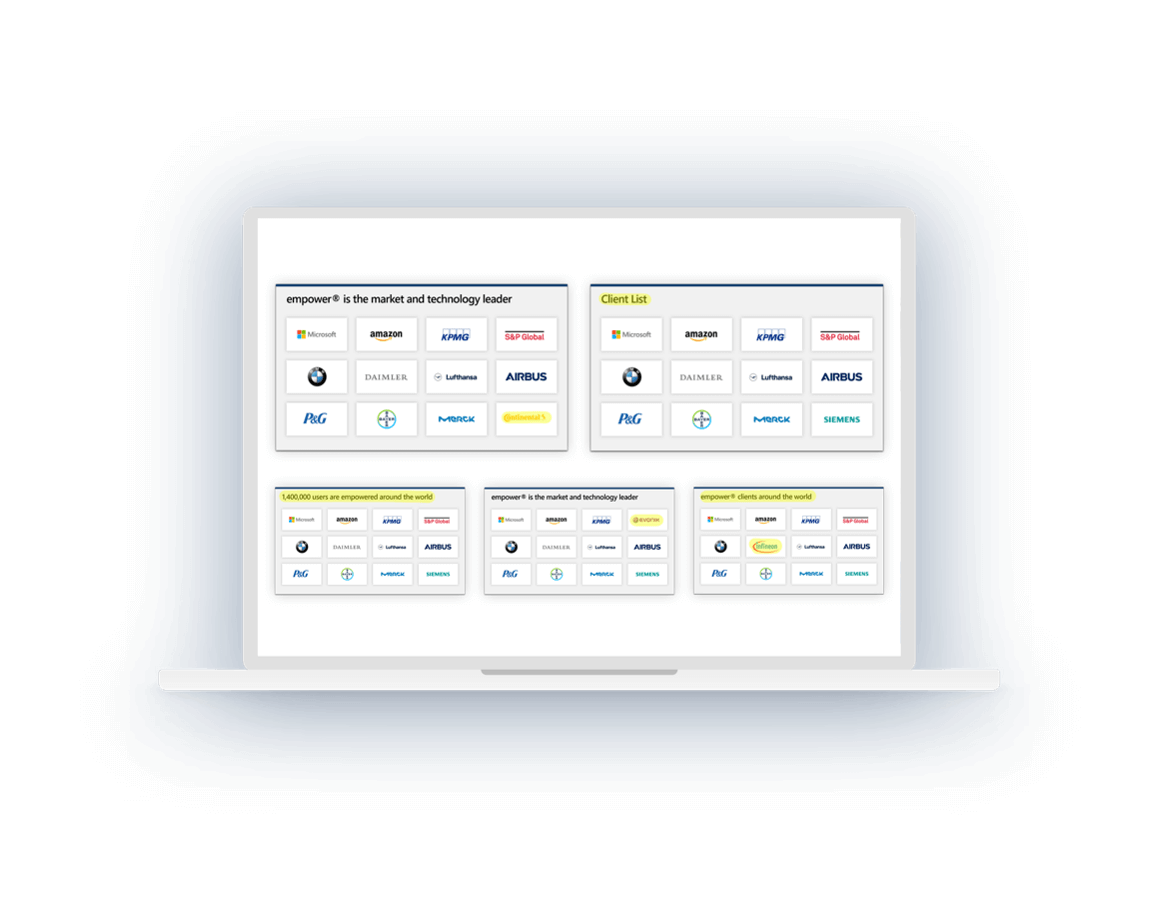 Why is that?
Keeping all content up to date is impossible because many versions exist in different places.

And when different versions of the same content are stored everywhere, document chaos is the result.
Tired of steadily reinventing the wheel?
Isn't it frustrating that it can take hours to find content that's often outdated? Even worse, you can end up having to reinvent the wheel by updating existing content or creating it from scratch.

With Google, you can find up-to-date information in seconds. Why can't you do that just as easily within your company?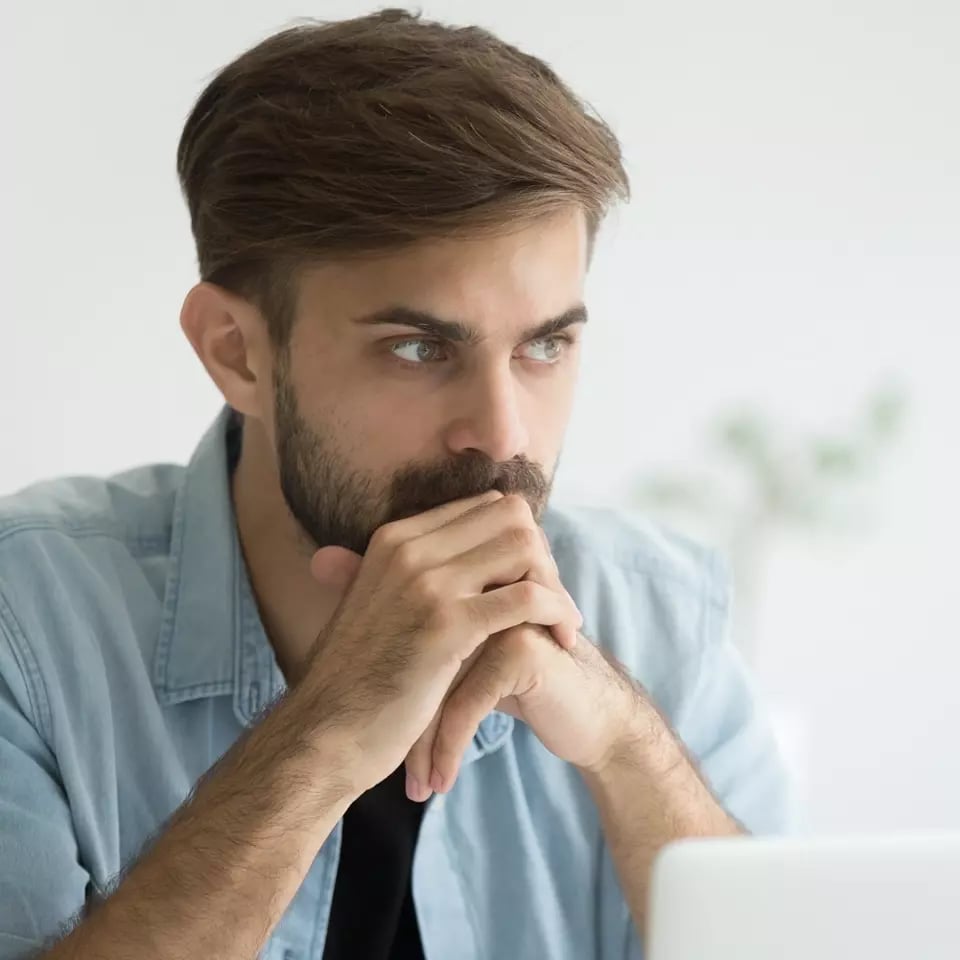 How much inefficiency can you afford?
Finding the right content takes an enormous amount of time. While employees waste time digging through a jungle of content and updating it, they're not adding value to your business.

In the worst case scenario, users don't even realize they're using outdated content. The risk of spreading misinformation and causing damage is high.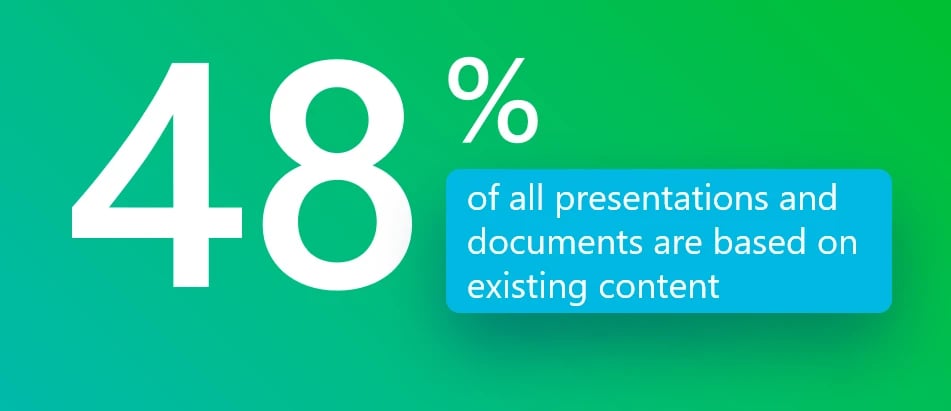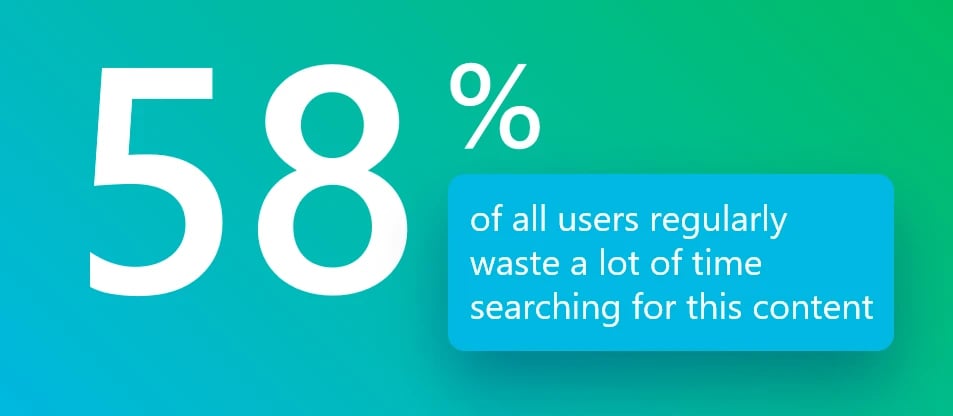 Get the right documents into your employee's hands right when they need them.
With empower® Content Enablement, users never again have to waste their time to find up-to-date content.
Accessible directly from Microsoft 365
No need to leave Microsoft apps to search for the slides, documents, and spreadsheets.

The empower® Library integrates seamlessly with your entire Microsoft 365 workflow.

A click is all you need to find and start using up-to-date files.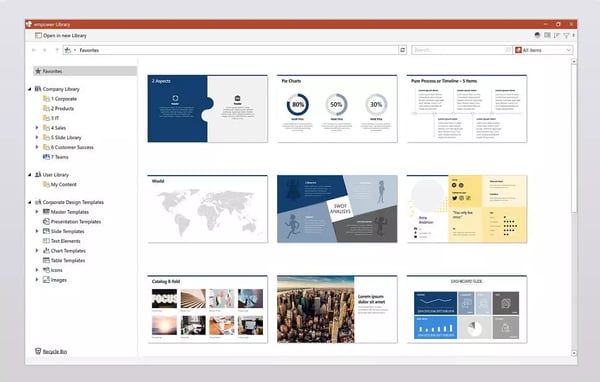 Find anything in seconds
It's just like using Google search! Find training materials, sales documents, and marketing collateral without the hassle.

With empower® Content Enablement, there's no need to browse through presentations with hundreds of slides or scroll endless Word documents just to find the right slide or text block.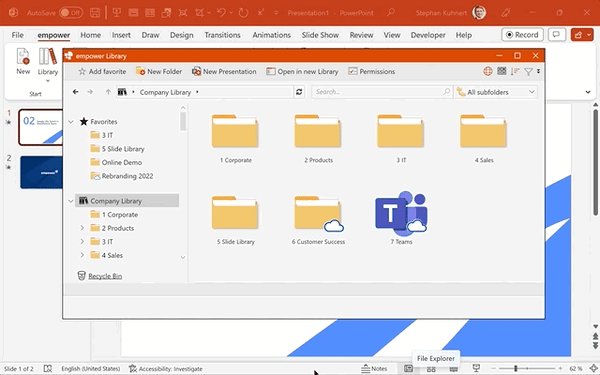 Never use outdated content again
Whenever your employees open an existing file, empower® automatically checks whether the content is still up-to-date.

If not, they automatically sync to the most recent version so you'll avoid the risk of spreading misinformation.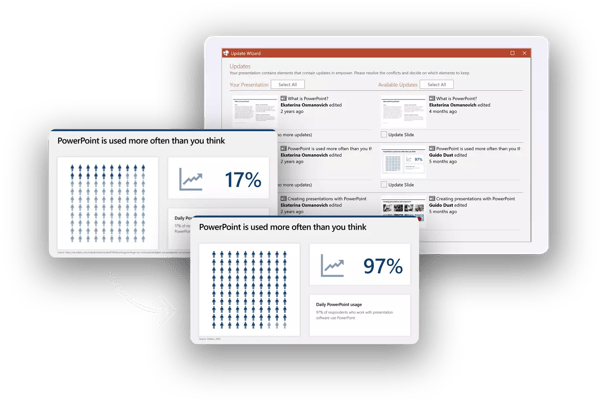 Did you know?
One suite to replace all your add-ins
With empower®, you can simplify your Microsoft 365 environment by eliminating all other add-ins. Your benefits: less complexity and lower costs, while providing your users with best-in-class functionality.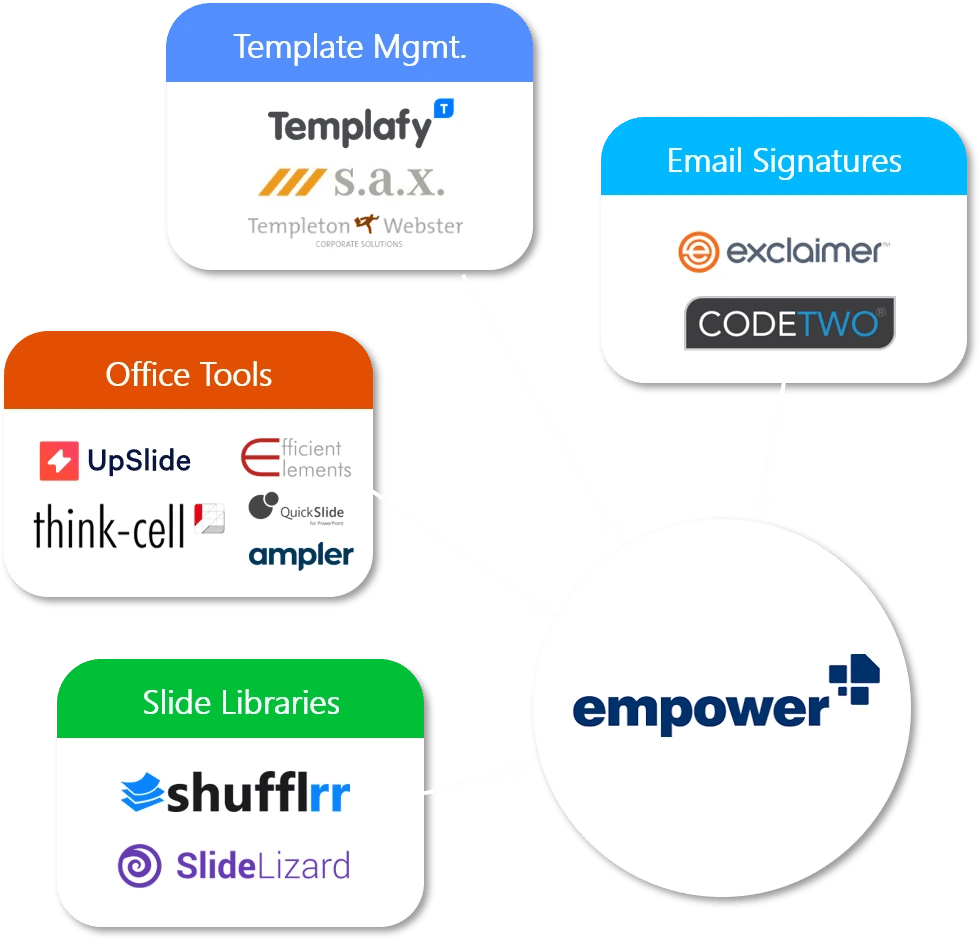 Business Case for empower®
48% of all Office documents are based on existing content. 58% of Microsoft 365 users waste time searching for files and updating content. In combination with our Global Office study performed by Nielsen Research, companies with 500+ employees see a guaranteed 10x ROI or higher when introducing empower®.
Get started with empower®
empower® makes working with Microsoft Office easier, more efficient and brand compliant.
Why our customers love empower®
Preview: Content Enablement explained in one minute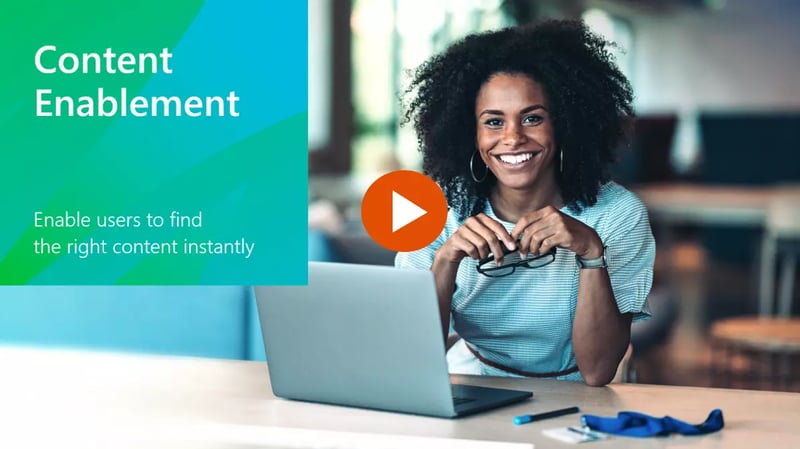 A detailed look at the main functions of empower® Content Enablement:
How does the empower® library work and how do you connect Microsoft Teams or Sharepoint?
Get to know our web library and learn how to keep documents up to date through updates.
Fill out this short form to directly access the demo video and see Content Enablement in action.