Professional presentations create trust
empower® Suite for PowerPoint
Over 3 million people already trust empower® to create professional Office documents.
Take your presentations and charts to the next level and go beyond the limits of PowerPoint
The empower® Suite for PowerPoint seamlessly integrates into Microsoft PowerPoint, providing users with all the features they need to create perfect presentations in the shortest amount of time, all within a ribbon tab.
This includes a library for easy and quick access to templates, design elements, images and up-to-date content. Users can save a tremendous amount of time with extensive productivity features including document automation. The Design Check function will auto correct formating ensuring consistency and adherence to the corporate design.
Our software enables users to effortlessly create complex business charts within seconds. From multi-stage waterfalls that include arrows, legends, and breaks to the streamlined creation of Gantt charts, empower® puts advanced charting at your fingertips.
Experience empower® for yourself?
Simply click through all the features in our interactive product tour.
100% Brand Compliance
---
Total brand compliance in every presentation
As part of the initial setup, all templates, design elements, and features included in the software are precisely customized to match your corporate design. This means that your users can effortlessly tap into the predefined functions and content, eliminating any concerns about maintaining brand compliance.
Additionally, transforming older presentations and documents to reflect the latest corporate design is now as easy as a few simple clicks with empower®. Our software guarantees exceptional conversion results, ensuring that design updates fulfill their intended purpose and that outdated corporate branding is eliminated.
Font and color pickers
The font and color pickers in empower® accurately reflect the specifications outlined in your design manual. As a result, users no longer select incorrect fonts or colors. The use of non-compliant color gradients from the Microsoft Office color palette is also a thing of the past.
My team needs this
Template & design elements
To create new content, users have access to a library with a vast collection of templates and design elements. Slide templates, brand-compliant images, icons, chart and table templates - all the necessary content is just a click away. This effortless access ensures that maintaining brand consistency in every presentation is far easier than doing otherwise.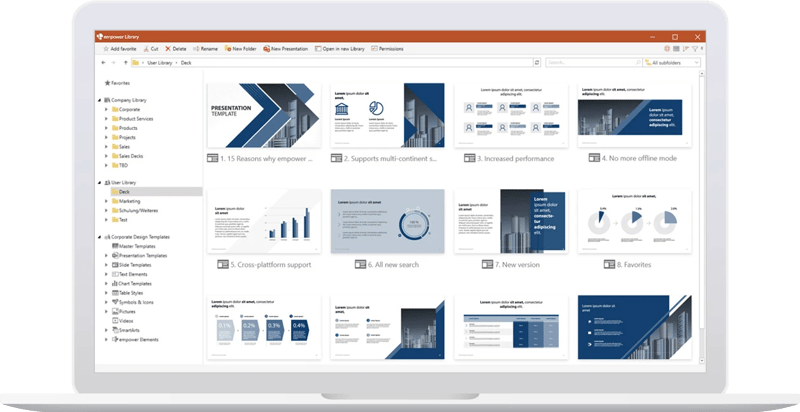 Brand compliant chart templates
In empower®, the color schemes of data series, fonts, arrows, frames, axes, and Gantt elements are configured to adhere to your corporate design during the initial setup. These design specifications are seamlessly integrated into the software. Consequently, any charts created using empower® are consistently and automatically brand-compliant. This ensures that the core messages in your presentations consistently shine in the desired style and appearance.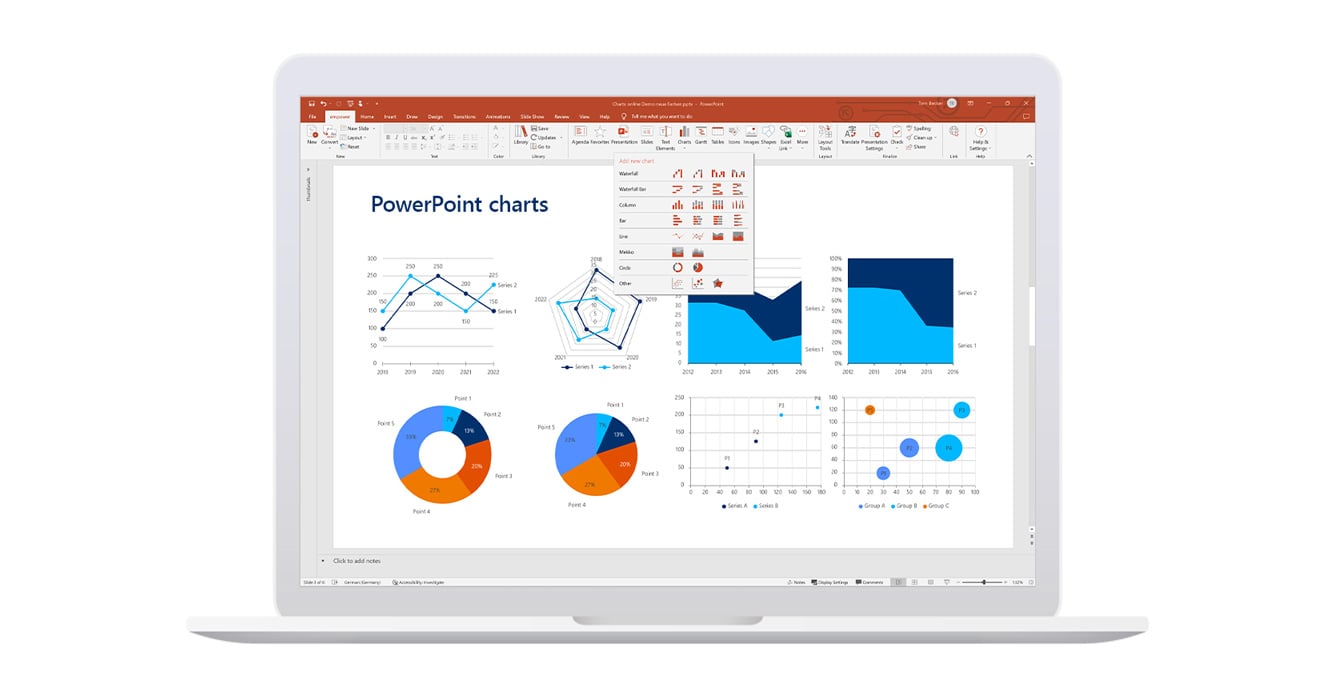 Design Check
The Design Check meticulously examines presentations, checking for e.g. the current slide master, title placeholders, compliance with fonts and the preservation of logo clear spaces.
Correcting discrepancies through appropriate functions is effortless. This ensures that corporate design is not left to chance but becomes a standard in every presentation.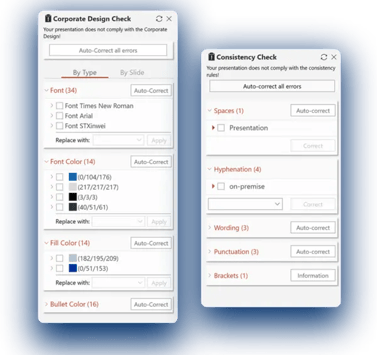 Convert from old to new
Have your users been working with an outdated slide master or do they want to reuse slides that, while still relevant in content, have drifted from your current design? No Problem!
Transitioning your presentation content into your current design is as simple as a click. When it comes to seamlessly transitioning presentation content, no other software on the market delivers superior results.
Less Formatting, More Focus
---
Create presentations and charts 30 % faster
empower® doesn't just simplify diagram creation; it goes above and beyond PowerPoint's standard features. With comprehensive functionalities and an intuitive Excel Link Manager for managing links, it ensures that creators of business reports always stay organized.
Yet, presentations involve more than just diagrams. In our user-friendly modular system, even those new to presentation design can craft outstanding presentations quickly. With design-compliant templates, slide templates, and a variety of design elements, including images and icons, all users can focus on what truly matters – delivering compelling content that adds value to both the viewer and the company.
Gantt charts
Creating Gantt charts in PowerPoint typically involves manual assembly from individual shapes, a detailed and time-consuming process that no one has time for.
But with empower®, Gantt charts are a breeze. You can craft them with just a few clicks, and most of the work is automated. Add status markers, responsibilities, vacation calendars, school holidays, milestones, date lines, and other essential elements to create crystal-clear and unambiguous project plans.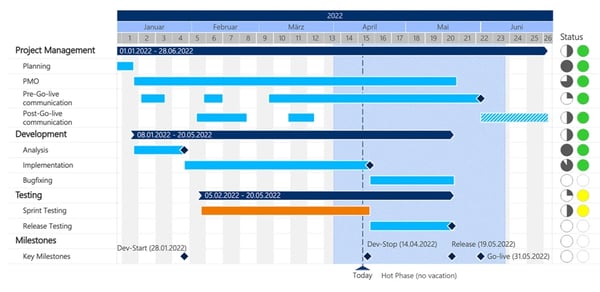 Waterfall charts
PowerPoint falls short when it comes to handling the intricate waterfall diagrams often required in business. There isn't even an option to represent two data series in a waterfall chart.
In contrast, empower® lets you to create advanced waterfall diagrams effortlessly. It includes all the necessary elements, allows for multiple data series and subtotals, and can even handle multiple waterfalls within a single chart. All this functionality is built into our software.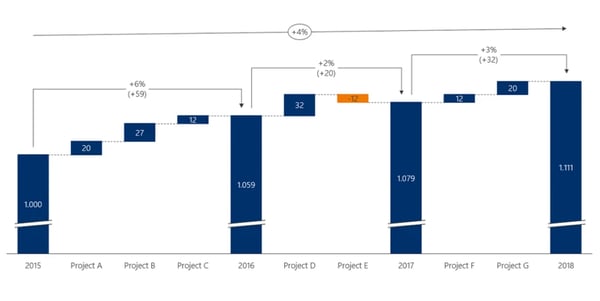 Arrows
With a few clicks, you can highlight the most important aspects of your data: add Sum Labels, Delta Arrows, Average Lines, Difference Arrows, or CAGRs to your chart. empower® ensures that all labels are always current, perfectly positioned, and don't overlap.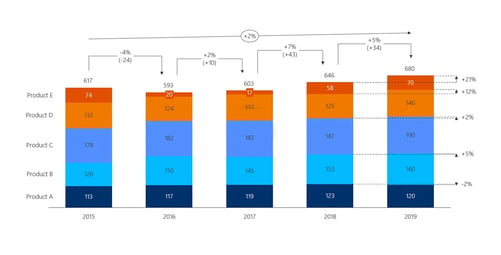 Breaks
Breaks are particularly useful when differences between data points are hardly visible, e.g. due to breakaways. With our software suite, you can easily add breaks to your charts, automatically or manually, exactly where you want them.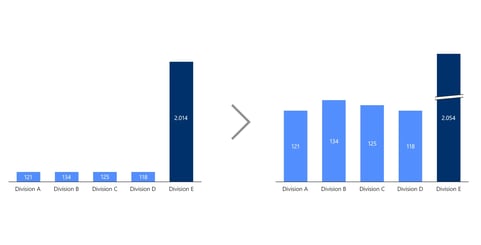 Agenda
Are users creating chapter separation pages one by one or making last-minute changes to your agenda slides just before a critical presentation? With empower®, agenda creation and modifications are a breeze. Structure your presentation content and utilize the Agenda Wizard for instant table of contents creation with a single click. Corrections to content listings and page numbers are also adjusted automatically.
Layout Tools
Place elements and content precisely on slides with just a few clicks. empower® supports you with more than 50 practical Layout Tools that automate tedious positioning and layout work.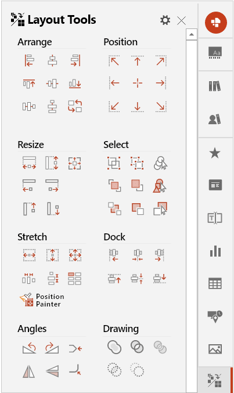 Smart Objects
Add Harvey Balls, Traffic Lights, Checkboxes, and Stamps to your slides to visualize the status of a project. Change an item's status with a single click and the Smart Object will automatically adapt to your changes.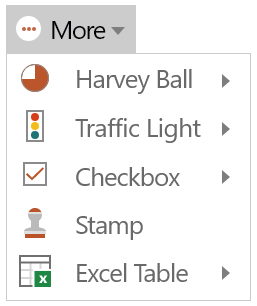 Real time translation
Say goodbye to time-consuming translation work in presentations. empower® seamlessly integrates with the AI-based translator DeepL, ensuring high-quality real-time translations.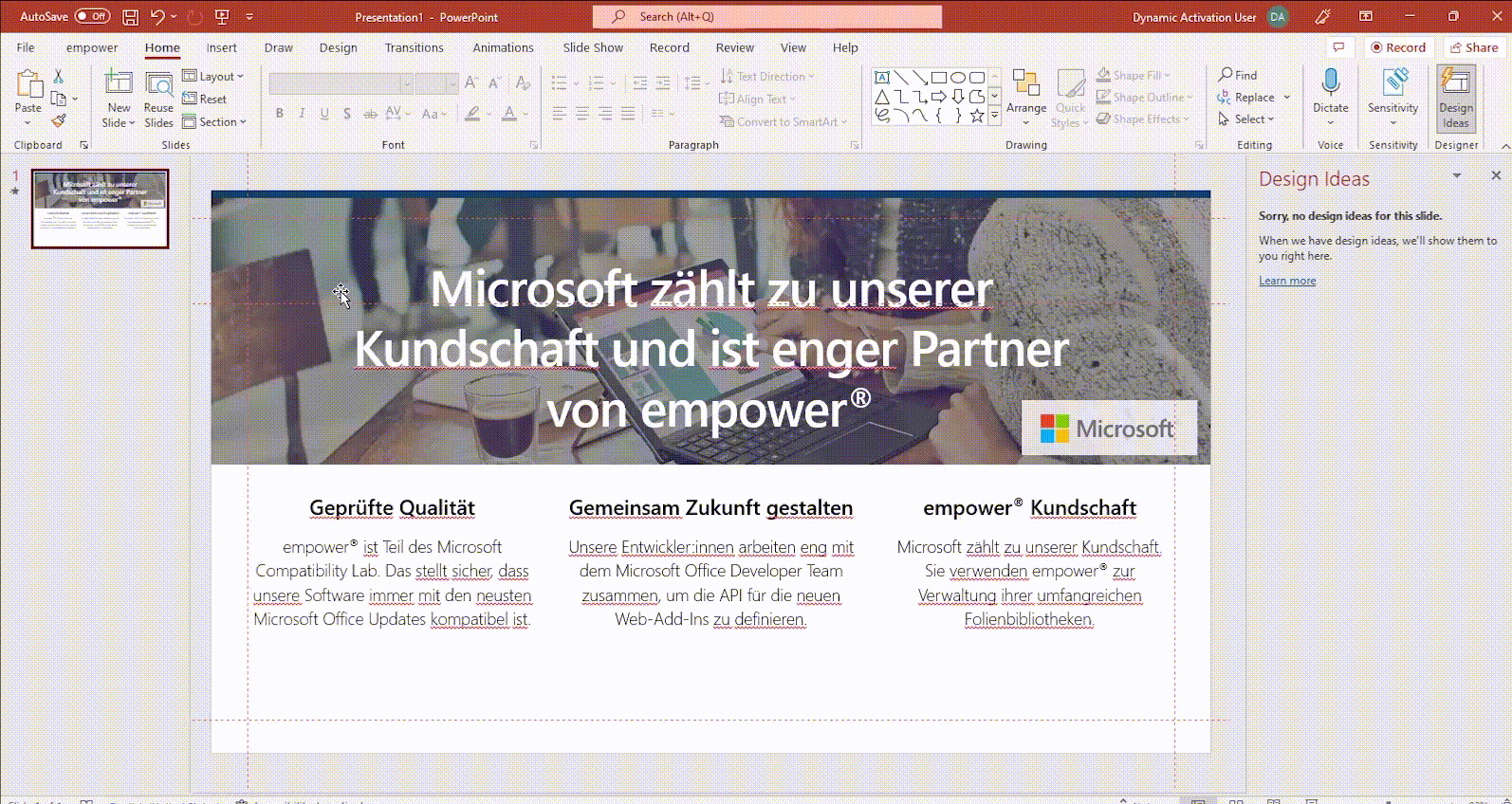 Did you know?
One suite to replace many add-ins
Simplify your Microsoft 365 environment by replacing many other add-ins with empower®. The result? Reduced complexity, lower costs, and access to best-in-class functionality for your users.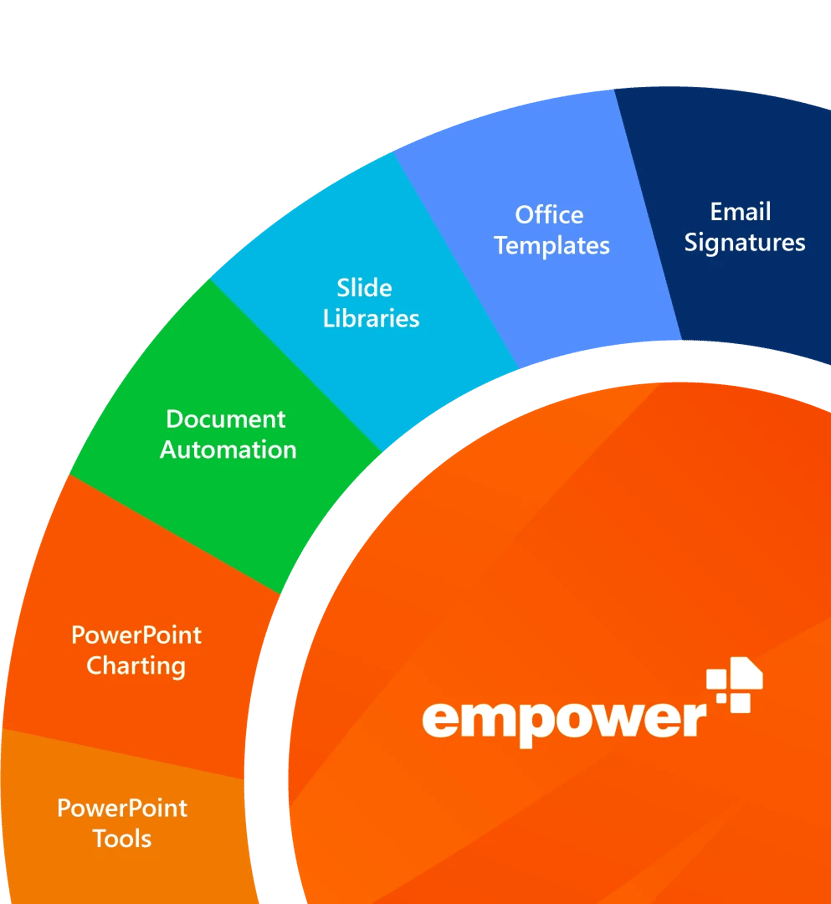 Up-to-date content guaranteed
---
Never use outdated content again
With empower®, users gain seamless access to a central library, conveniently integrated into the empower Ribbon tab in PowerPoint. Utilizing a Google-like search function, you can locate essential content in seconds, ready to be inserted and reused with a simple double-click.
Google-Like Search
Our robust search function scours every word within all slides stored in the library, including notes, metadata, and linked Excel tables and charts. If your company chooses to integrate with SharePoint or Microsoft Teams, the search will also extend to content stored in these locations, down to the slide level.
A cutting-edge machine learning algorithm ensures that the most relevant search results rise to the top. The algorithm evaluates factors like popularity, frequency, search term position, and the last modification date.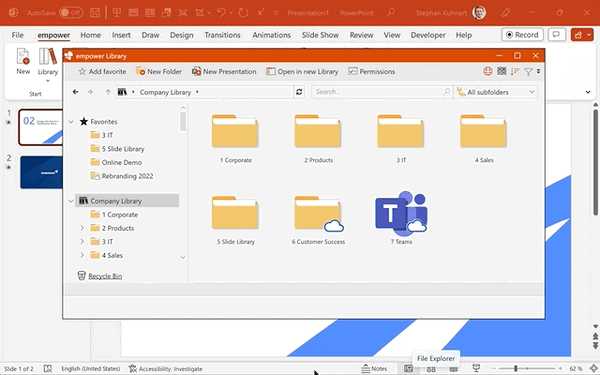 Slide Updates
When opening library presentations or slides, empower® conducts an automatic check for updates on the accessed content. If an element has been modified since the last library use, users receive a prompt for an update. Moreover, if a slide in use appears across multiple presentations, a single click can apply the update to all other instances.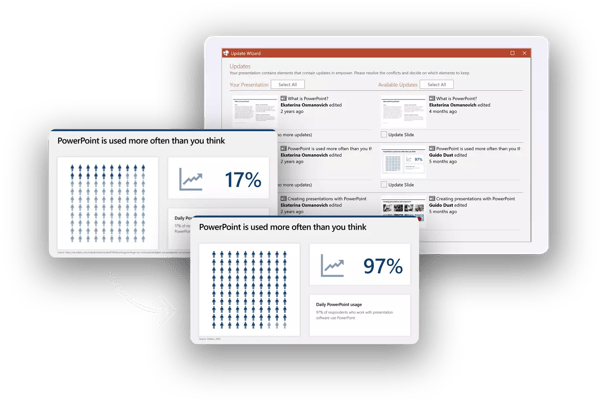 Presentation Automation
---
Presentation creation with a single mouse click
In the business world, recurring presentations are commonplace, often consuming valuable time on repetitive tasks. Creating polished expert presentations typically demands specialized knowledge, and time investment soars when such expertise is lacking.
Automate the creation of such presentations.
Just fill in the blanks and you're done
Users can easily create recurring or complex expert presentations by using a helpful assistant. In the assistant, they select the required content and various creation options with a click of the mouse.After hitting 'Create,' the presentation is generated automatically.
No more searching for the latest version
Searching for the latest file version will be a thing of the past.

empower® always inserts the latest content across all MS Office apps sparing your employees from wasting time.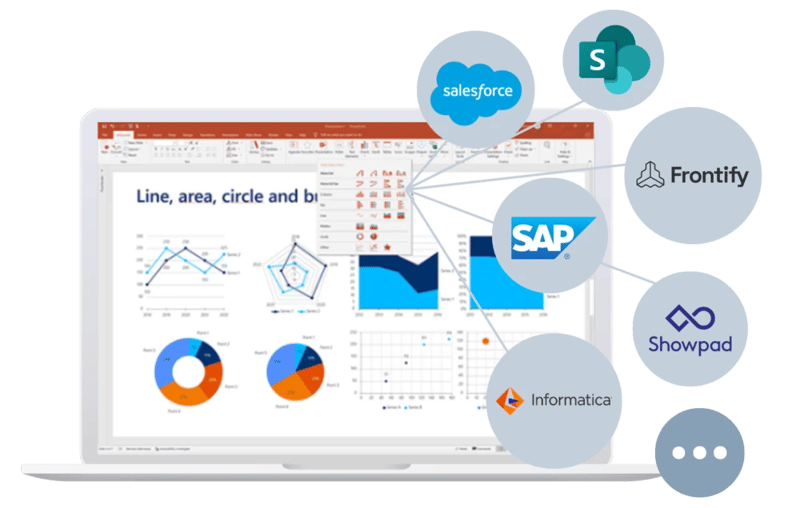 Presentations that need no formatting
Complex presentations are often assembled from multiple files from various locations, requiring users to search and manually update. empower's automatic presentation creation extracts current content from third-party systems through custom integrations into the slide library, saving employees valuable time and eliminating the need for manual updates.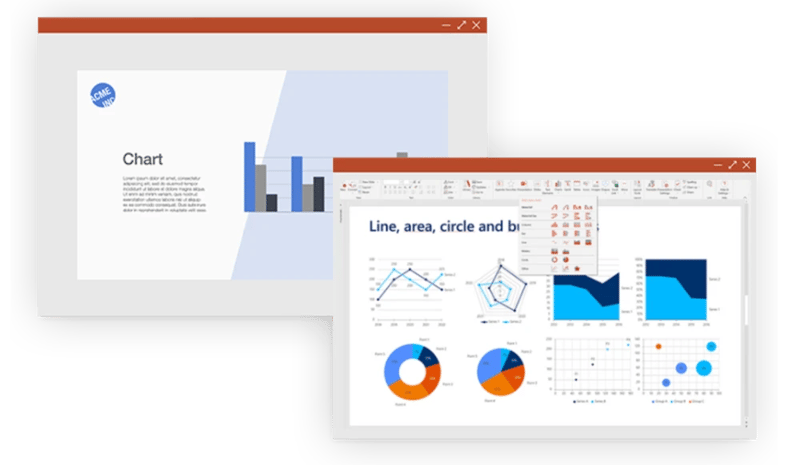 Preview: Document Automation explained in one minute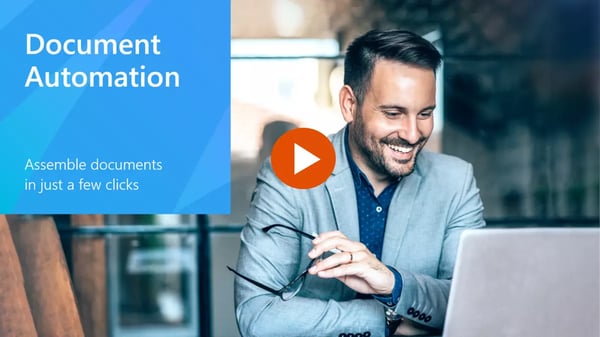 A detailed look at the main functions of empower® Document Automation:
Learn how empower® Document Automation works in Microsoft PowerPoint.
A quick summary of automation for Microsoft Word.
Fill out this short form to directly access the demo video and see Document Automation in action.
IT requirements
---
Future-proof Enterprise Class Software
empower® is designed for organizations of all sizes: from small sophisticated firms to global enterprises with more than 100,000 users. We use state-of-the-art technology and a modern architecture to ensure high performance, stability, and scalability. With innovative apps for PowerPoint Online and Microsoft Teams, empower® is integrated into the next generation of Microsoft 365.
Security in the Cloud
empower® is a cloud-based Software-as-a-Service (SaaS) solution hosted on Microsoft Azure and connected to your company's Azure Active Directory. We are ISO 27001 certified, ensuring compliance with international standards for information security.
PowerPoint Online Web-Add-in
The Library is available as a web plug-in for PowerPoint Online. You can easily open presentations, individual slides, images, or icons in a new browser tab and then copy them over to your active presentation.
Enterprise-Class Integrations
empower® integrates with all your existing applications like DAM, PIM, Teams and SharePoint. In addition, custom extensions can be developed according to your wishes.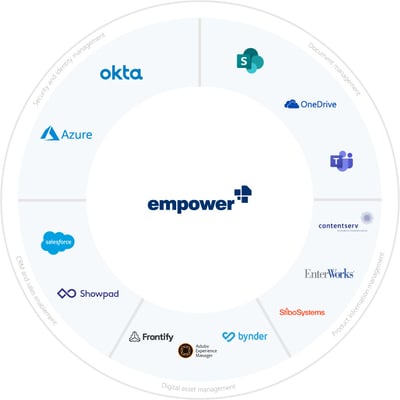 OS
Works with Windows 8/10 and Microsoft 365, Citrix and terminal servers as well as with macOS (current/prev. version).
Microsoft 365
Works with all Office versions from Office 2010/2013/2016/2019 including all Microsoft 365 versions.
Sharepoint
You can connect empower® to SharePoint in either direction: synchronize data from SharePoint to the empower® Library or make empower® content available to SharePoint. Our empower® Integrations team supports custom integrations.
Infrastructure
Your data is yours. empower® can be hosted within your company's onsite IT infrastructure, your company's private cloud, or alternatively in our managed Microsoft Azure cloud.
Architecture
empower® is built on a state-of-the-art service-oriented architecture. A local client service connects via HTTPS with a host service that manages the data in SQL server. The services can be deployed in multiple regions to ensure best performance no matter where your users are located.
Integrations
empower® can integrate with any third-party system. Share images and videos stored from your DAM/MAM in empower®, automatically create slides based on your PIM system, or connect to SalesForce to save all client communication in one place. Contact us to speak with our empower® Integrations team about your specific requirements.
Get started with empower®
empower® makes working with Microsoft Office easier, more efficient and brand compliant.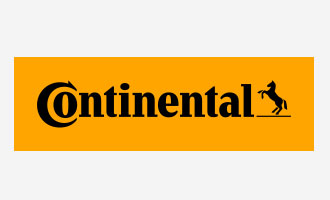 "With empower
®
, it's easy to ensure that even presentations by non-experienced PowerPoint users look lively, but most importantly, are consistent in corporate design."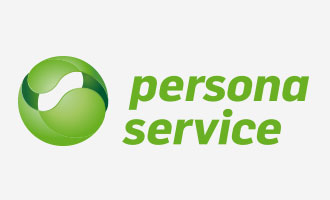 "Already during the initial meeting, the team managed to understand our needs and only presented us the empower
®
functions we actually need. Overall, we perceived empower
®
as a practice-oriented program that allows the user to use the program easily due to its simple menu navigation."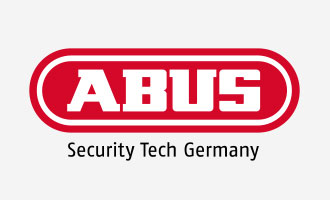 "With the empower
®
PIM interface we were able to almost completely avoid the enormous manual effort of creating and updating numerous product presentations."