The term "corporate identity" is thrown around a lot in the business world. But what does it mean for a company to have an identity? How is a corporate identity developed, what processes follow from it, and what needs to be considered? We answer all these questions here.
Corporate identity - what is it anyway?
When you hear "corporate identity", you quickly think of logos, advertising slogans, or the look of the company website. All of these are part of corporate identity, but they are only part of it. Corporate identity is the complete appearance of a company. This extends from the corporate culture and the basic values, to the way in which communication takes place within the company and externally, to every design decision. Corporate design is therefore only one part of corporate identity. Every successful company has a strong corporate identity.
Corporate identity is roughly defined by 4 categories:
Corporate behavior: the behavior of the company towards all stakeholders. This relates on the one hand to behavior toward external parties (customers, media, other companies) and on the other hand to behavior within the organization (dealings with employees, management behavior).
Corporate communication: how the company communicates internally and externally. This includes advertising slogans and press releases, but also the general tone of communication and the choice of communication channels.
Corporate design: the visual appearance of a company. This includes everything that customers, partners, and employees see - from the company logo to product packaging.
Corporate culture: the company's culture - the values and norms that the company embodies.
Now that it is clear what corporate identity is and how it is created, the question is how and why we should adapt and redesign it. A strong corporate identity supports a company's sales. Failure of an attractive product and service offering may be attributable to flawed corporate identity.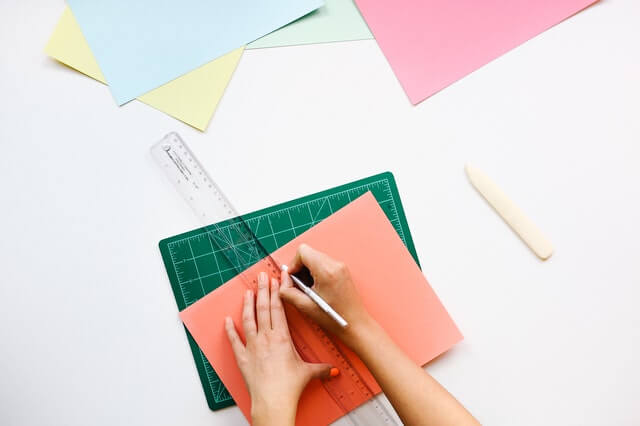 When to rethink your corporate identity
Every company has a corporate identity, whether consciously designed or not. Over time, your current corporate identity may no longer work or may be diluted. This was the challenge faced by Merck, an international science and technology company, a few years ago. Merk's Brigitte Schneider explains:
"The pre-2015 umbrella brand was no longer working in many ways. We had created divisional brands and many no longer knew what the Merck brand stood for. Based on a SWAT analysis and numerous interviews, we realized, among other things, that a different image of the company existed in each of the different business units as well as with external stakeholders." - Brigitte Schneider, Associate Director Branding at Merck.
Brigitte highlights a very important point: Analyses are essential. Who are we as a company and how are we perceived? As a company, you can try to direct the corporate identity, but whether it is perceived as desired is another matter. Therefore, you should always check the effect of your measures and adjust them if necessary. But the example of Merck shows that even this is not always effective - sometimes the corporate identity must be completely rethought.
Finding the right time for this is difficult and varies case by case. But since a renewal of the corporate identity often involves many changes and adjustments, it is best to do it at a time in the product cycle that is as quiet as possible.
Procedure for redesigning corporate identity
If you want to renew the corporate identity of your company, there are some things to consider. After undertaking any necessary analyses, the process is divided into three important steps: strategy, positioning, and visualization.
Strategy
When adapting your corporate identity, a well-thought-out strategy is essential. Individual, isolated measures can certainly achieve a result, but without a strategy behind them it will be difficult for you to establish your corporate identity sustainably. The goal should be to create an unmistakable identity for your company that ensures a high recognition value. In essence, two approaches can be taken: either orient yourself on the old corporate identity and refresh it in some respects, or make a complete break and develop a completely new branding strategy.
Positioning
A part of the strategy we need to emphasize is positioning. Rarely does a company have no competition. So it is important to find your place in the market and differentiate yourself from your competitors. To make this possible, you should always keep three aspects in mind:
What do our customers want?
What wishes can our company fulfill?
What differentiates us from our competitors - what are our USPs?
Accurate positioning and differentiation from other companies is an essential part of ensuring good recognition value for your company.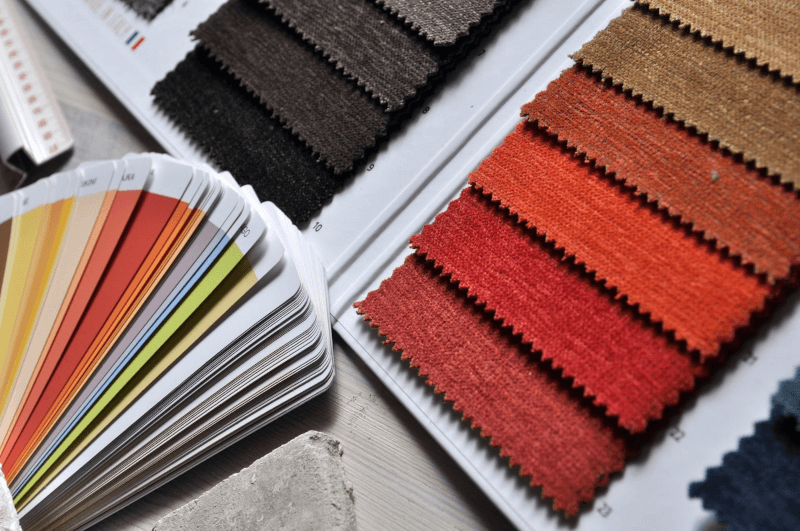 Visualization
The visualization of the corporate identity is at the end of the process since corporate design results from the previous decisions. At Merck, this resulted in a rather unconventional visualization. The company presented itself with an extensive color palette and unusual, abstract elements that were reminiscent of the colorful worlds under the microscopes of the research departments.
The adaptation of the company's visual elements catches the eye of customers and employees most quickly and often requires an explanation of what is behind the new design:
"'Aah, that's where the whole thing comes from, that's the reason.' Especially internally, many colleagues who were skeptical at first said, yes, of course, that's how the whole thing makes sense. It was seen relatively quickly that the new look created a stronger identification among employees in the company." - Brigitte Schneider, Associate Director Branding at Merck.
Visualization is an overall concept. The logo or the company website quickly come to mind, but elements such as the architecture of the buildings and the clothing style of official company representatives are also included. Everything should form a coherent overall concept and go hand in hand with the company's goals and values.
It often makes sense to enlist the support of professionals to execute the strategy, positioning, and visualization. For example, Merck decided to work with the communications and presentation agency K16 as part of its rebranding project.
Brand safety - ensuring consistency
After you have established your redesigned corporate identity, you face another challenge: making sure that the changes are also implemented within the company. What is the point of the new company logo and new designs if e-mails and documents with outdated design elements continue to be used and sent? The key phrase here is brand safety.
"Many companies put their slide master on a server somewhere, if they have a slide library at all. Then they may also have poor communication. Maybe an email just goes out that many employees don't even read. This means that colleagues don't know what the new slide master is and where to find it. If I as an employee don't feel like searching, I simply reuse an old file. - Michaela Kapalla, Senior Consultant for Office Templates at K16.
To ensure brand safety and compliance with your corporate identity changes, you can take several measures. These include a detailed style guide, training for employees, a "digital brand hub" and Microsoft Office add-ins like empower®.
Integrating your new corporate design in all Microsoft Office applications can be a complex and error-prone process. empower® facilitates this process and supports you with many functions during the implementation of your corporate identity and corporate design, as was the case at Merck.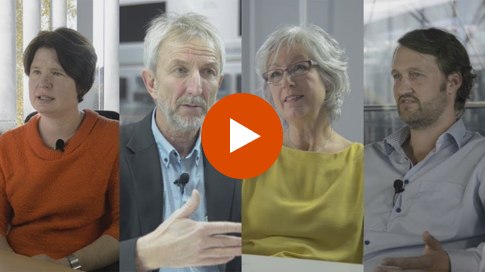 empower® seamlessly integrates with Microsoft Office Suite applications and ensures that no outdated slides or documents are used. Employees can compile design-compliant documents and presentations from a centrally managed Library. Old presentations can be adapted to the new design with just a few clicks. With the empower® Design Check you check for newly created slides whether the corporate design has been implemented appropriately and deviations are corrected automatically.
The empower® Add-In Suite is the perfect companion to enforce your corporate identity relaunch and save a lot of time. Start your project now with empower®.
Subscribe to our newsletter