The world of business is constantly changing. Increasingly complex cyber threats, new hybrid work requirements, new privacy regulations, scarcity of resources - just to name a few. The challenge is to keep up and find the best possible solutions.
Solutions that increase agility, improve productivity, and give you more time to focus on what really matters. One way to do this is through Microsoft Cloud Azure. It helps businesses get the most out of their IT investments. We'll tell you how. In this article, we take a closer look at Microsoft Azure and what it can do for you. What are the benefits of the platform and how does empower® fit into the picture?
The Azure offering - more is more
Microsoft Azure is a highly scalable cloud computing platform from Microsoft that offers services such as IaaS, PaaS and SaaS as well as other services worldwide. Numerous standard services such as virtual machines, SQL databases or VPN gateways can be used. The platform's services are primarily aimed at businesses and developers.
Here are some examples of IaaS, PaaS and SaaS:
IaaS: Amazon Web Services, Google Cloud, Microsoft Azure.
PaaS: Apprenda, Heroku, Google App Engine, Openshift.
SaaS: HubSpot, empower, Trello, DocuSign.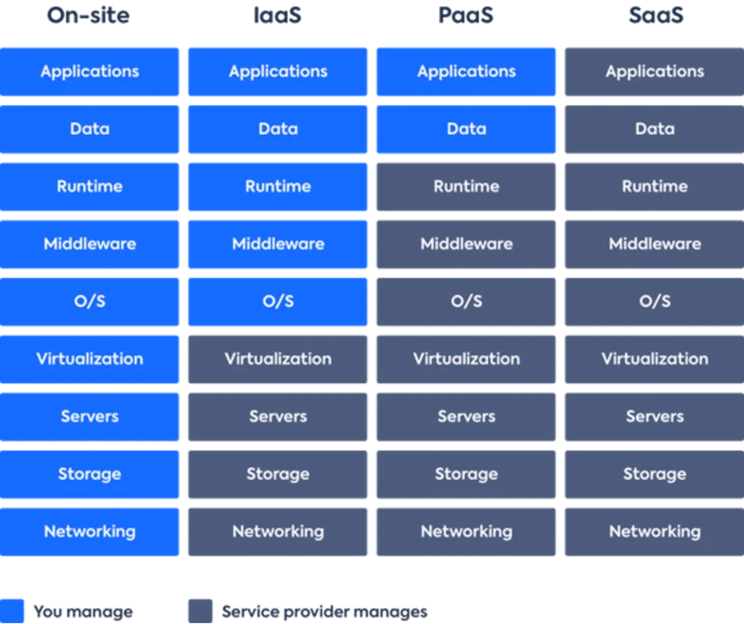 Source: LeanIX
The various Azure services are delivered on a pay-as-you-go basis, meaning that subscribers receive a monthly bill that charges them for the specific resources they have used. Billing is by the minute, so you only pay for what you actually use. This is very advantageous if, for example, you only need a resource for a few days, or if you only need to scale for a few days. There are no upfront costs.
The Azure cloud platform includes more than 200 products and cloud services. It's no wonder that the use cases are so diverse. Most of them involve building, running, and managing applications.
We have summarized some application areas for you:
Running virtual machines or containers in the cloud is one of the most popular uses of Microsoft Azure. Infrastructure components such as application servers, Windows server services (e.g., Internet Information Server, IIS), or third-party applications can be hosted on these computing resources.
Microsoft Azure is also widely used as a platform for hosting databases in the cloud. Microsoft offers serverless relational databases, such as Azure SQL, as well as non-relational databases.
Microsoft Azure is also a popular platform for backup and disaster recovery. In addition, many organizations use Azure as an archiving solution to meet their long-term data storage needs.
Microsoft continues to expand the services and capabilities of its cloud computing environment. Technical innovations include:
The launch of Azure OpenAI Service, a new service that enables customers to use OpenAI's most advanced AI models, including Dall-E 2, GPT-3.5, Codex, and other large language models.
Azure Chaos Studio, a new service that enables customers to improve the resilience of their applications by introducing bugs and simulating failures. This helps identify and fix potential vulnerabilities before they become real problems.
Safety first
Speaking of security standards. Microsoft says it invests more than $1 billion a year in cybersecurity research and development and employs more than 3,500 security professionals dedicated solely to protecting and securing your data. Azure also has more certifications than any other cloud provider.
Scale IT investments with Azure and more benefits
With Azure, businesses get powerful solutions without having to invest in expensive hardware and its maintenance, or run into a situation where the hardware they buy isn't being used. Businesses of all sizes can respond quickly to the changing needs of a dynamic market.
There is no need to build large IT teams because cloud service providers are responsible for troubleshooting and managing their services.
Mobility
Users can access the cloud from anywhere in the world, not just the office. All they need is a stable Internet connection. Users can simply log in with their credentials and access their company's data, software and data stores, work remotely and stay up to date. They also don't have to manually update software because the system updates automatically.
Disaster recovery
Cloud computing makes data recovery fast and easy. With a cloud infrastructure, data is not only available 24/7, it is automatically backed up.
Control
Cloud computing offers modern businesses not only customizable, tailored solutions, but also control over their sensitive information. With just a few clicks, team leaders can adjust access rights and ensure that information does not fall into the wrong hands.
empower® on the Microsoft Azure platform
empower® is a software-as-a-service solution that uses Azure to deploy, manage, and store the software solution. This means that customers do not have to worry about infrastructure and maintenance, while benefiting from high security and data protection standards. In addition, empower® is ISO 27001 certified.
"empower® enables people around the world to create and access branded Office documents more efficiently. Processing potentially sensitive customer data is part of our business.
It is therefore our highest priority and duty to protect our customers' data. To achieve this, we ensure that every part of our organization meets the highest security standards."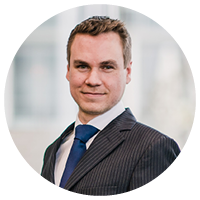 Fabian Willebrand, Executive board member, empower GmbH
The empower® backend and web applications are hosted on Microsoft Azure resources (Azure VMs, Azure SQL, etc.). The data is stored within the Azure platform (PaaS). Depending on your needs, hosting can also take place in the corporate cloud or, in exceptional cases, on-premises.
Want to learn more about your options with the empower® software suite or have questions about the technical requirements? Feel free to contact us!
Subscribe to our newsletter