The crux of copyright – image rights at a glance
The internet is a gigantic treasure trove – not only in terms of information, but for visual content. Of course everyone knows this. When preparing a blog post, a PowerPoint presentation, or even in the context of the latest corporate design orientation, a perfectly fitting and meaningful image is missing. A short Google search leads in the twinkling of an eye to the desired result. And – under certain circumstances – to a lot of trouble.
An image found quickly in a search engine can generate expensive legal violations. Using an image without permission unfortunately all too often leads to an extensive legal detour on the information superhighway: copyright.
If you want to avoid time-consuming injunctions and/or cost-intensive claims for damages, you need to understand the basics of image rights.
What is allowed
without explicit permission

?
Your

o

wn pictures taken by you, if the persons depicted agree to publication

,

or the depicted objects and architecture

are

allowed to

be photographed

.
Images with unrestricted image rights. These are

typically

published under the designation

"

Creative Commons 0 (CC0)

"

or

"

p

ublic

d

omain

"

.
Caution!
The following rights must be respected and clarified before use, if necessary:
Copyright of the photographer
Exploitation rights and right of use
Personal rights of directly and indirectly depicted persons
Items protected by copyright (e.g. art, architecture)
Property rights (e.g. for interior shots)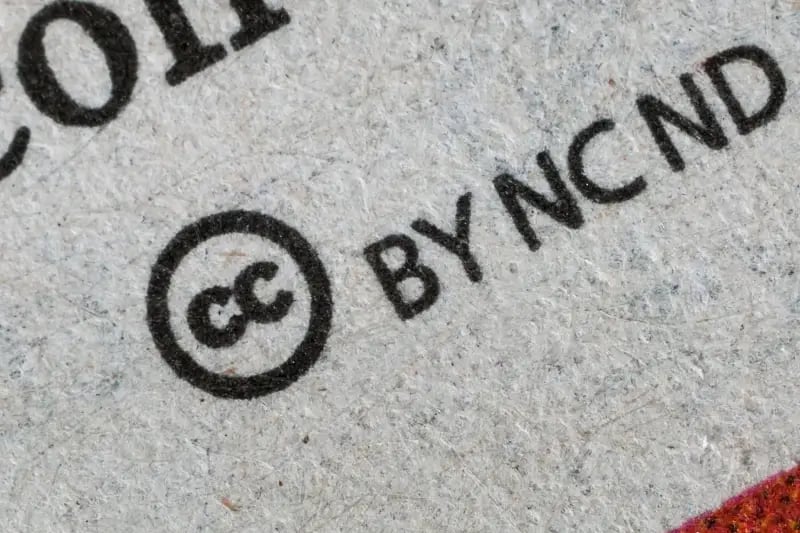 Important: Read through the terms of use before you use image platforms/stock archives and search engine results.
Infringements of copyright
is

not a trivial offense

Copyright infringements are commonplace. For example, a missing image, diagram, or suitable text passage is quickly Googled and used in a marketing campaign. This small shortcut can have far-reaching consequences.

Prosecuted copyright infringements are not only time-consuming, but also costly. A well-known example is the American artist Shepard Fairey. Fairey used a photograph of Barack Obama as the basis for the famous "Hope" poster for the 2008 US presidential campaign. But the original photo was the property of the Associated Press, which sued for substantial compensation over the use of the photo. An out-of-court settlement followed in 2011.
How to prevent copyright infringement
easily
First of all, set various filter functions in the Google search. You can filter images based on usage rights. You'll then see only images that you are allowed to use thanks to Creative Commons licenses.
However, be sure to pay attention to the respective usage requirements, e.g., whether you must name the author.
Using your own images is another option. Clarify in advance whether the buildings, objects, etc. depicted may be photographed and whether the people depicted agree to the publication.
A practical and secure option is to set up a central image database for your company. Here, employees have easy access to content that doesn't conflict with any copyright and also complies with the company's brand guidelines.
Image rights at a glance
It's essential to remember that copyright laws vary depending on jurisdiction. Copyright regulations are especially different between the EU and the USA. We'll use Germany as an example here. But as always when dealing with legal issues, you need to consult a lawyer before taking action.
1. Copyright
In Germany, copyright is enshrined in the German Act on Copyright and Related Rights (UrhG). It protects the right of intellectual creators to their works, e.g., music, images, photographs, texts, graphics, or videos. In simple terms, the Copyright Act stipulates that third parties may not use other people's works without the permission of the authors. In addition, it gives the authors the right to decide whether, when, and in what form their work may be published and/or reproduced.
Important: If the author agrees to the use, reproduction, and/or publication, the copyright is not transferred, but only a right of use is granted.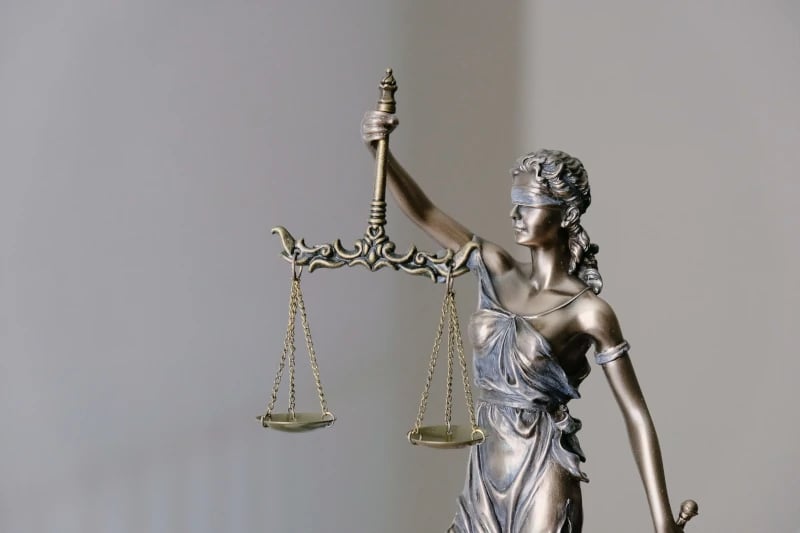 2. Exploitation rights
Exploitation rights are also anchored in the UrhG and divided into personal and granted or licensed forms.
Personal exploitation covers the right of the author to reproduce, publicly exhibit, and distribute their work.
Granted or licensed exploitation describes the right or license to reproduce someone's works to the public. It includes the following rights:
r

ight of recitation, performance

,

and presentation

r

ight of making works available to public

r

ight of broadcasting

r

ight of communication by video or audio recordings

r

ight of communication of broadcasts and of works made available to public
Note that licensed exploitation only covers public use. Privately, people don't need explicit permission for example to watch a film or recite a poem.
3. Rights of use
The right of use allows the author to transfer the right to use the work to licensees within the framework of a license agreement. It's necessary to differentiate between non-exclusive and exclusive right of use.
A non-exclusive right of use entitles the

licensee

to use the work in the manner permitted, without precluding use by others.
An exclusive right of use entitles the

licensee

to use the work in the manner permitted, to the exclusion of

anyone else

, and to grant rights of use. It may be agreed that the author retains the exploitation
4. Personality rights
The personality rights comprise a whole bundle of rights, including Article 1 of the German Basic Law: "Human dignity shall be inviolable." Regarding copyright, the right to one's own image is particularly relevant. This establishes each person's right to decide whether and in what context their image may be published.
5. Property rights
Property rights grant owners the right to dispose of an asset (property and intellectual property) as they see fit and to exclude third parties from any interference with it – but only if neither the law nor the rights of other parties oppose this right. In other words: If you have written a book, then you are completely free to decide whether you want to sell it, lend it, or mothball it.
Do you have any further questions on the topic of brand control? Then contact us - our experts will be happy to help you! We also recommend reading our exclusive interview about legal obligations in emails and our info page about security at empower.


Subscribe to our newsletter