How effective is your brand management? 20 essential questions
6 min read
October 22, 2021
Do you work in marketing or are you responsible for brand management of your company? It can be a very complex task to structure all sub-areas of brand management and to always keep an eye on them. We would like to support you in doing just that. Our list of 20 essential questions about brand management addresses the most important points. You will recognize exactly where your brand management still has potential for improvement.

Lead your brand management and thus your brand to success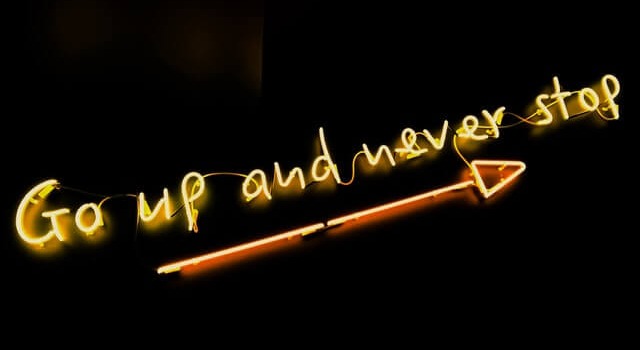 The checklist is divided into the following categories:
20 Important questions about brand management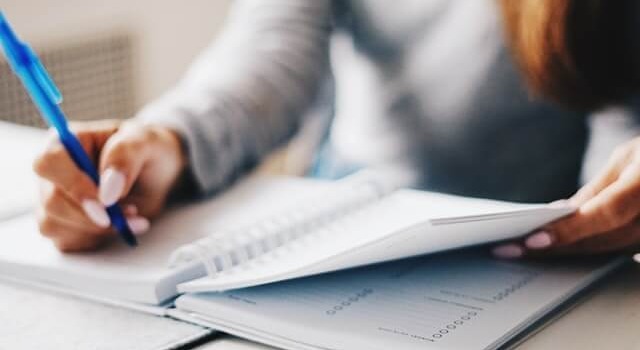 Basics
What are the benefits of brand management?

With a well-thought-out and executed brand management strategy, you can
- promote the uniqueness of your brand,
- differentiate from competitors,
- increase perception within the industry,
- engage customers,
- increase demand and sales of your product/service.


Have you created a budget plan for your branding projects?

Project budget planning is an inseparable part of brand management and is a key stage that you should not underestimate.


Do you know your product/service inside out?

For every area of marketing, it is indispensable to know the product to be advertised: what it can do, how it looks, what quality it offers, and what added value it represents.


Have you specified and documented your brand management goals?

Marketing objectives help you use resources effectively within a clearly formulated marketing strategy. They enable you to work in a targeted manner for the success of your company. The prerequisite is that the desired results are precisely structured and scheduled, and just as realistically implementable.
If your brand management is international, you might want to specify goals for each country instead of a universal one.




How do you keep track of your overall brand strategy?

A brand strategy should support the company's vision and be accessible to the whole team via a brand style guide, so that everyone pulls in the same direction and works together effectively.

Determine on which platforms (online, social, print), in what time frame (roadmap), and with what creative means the brand message will be communicated.

Example:
- Goal = become the market leader in the screw manufacturing sector by the middle of the year
- Strategy = position as the company with the highest screw quality
- Plan = launch marketing campaign on TV and retail in Q1


Are all necessary parties involved?

Good and comprehensive cooperation is very important in brand management. Pay attention to a smart division of tasks. Ensure barrier-free communication between marketing departments and also with external departments such as sales.


Have you gathered sufficient information via market research and analysis?

The aim of market analysis is to successfully shape market entry and brand presence. It enables early recognition of trends and current developments as well as evaluation of opportunities and risks for the company. Market analysis will also help you put out feelers regarding the expansion to a global branding strategy.


Are you always well informed about your industry?

You should always monitor your market very closely to stay on top of the latest developments and your competitors.



Who belongs to your target group? Has it changed over time?



It is not only important to determine who the buyer of a product is, but also who the ultimate consumer is. For new launches, one possible strategy is to target consumers who have not been covered previously. The better you know your target audience, the better you can address them and decide whether a

(global) rebranding

might be needed.


Brand positioning



Do customers trust your product or service?

"Honesty is the best policy" is much more than an empty phrase. This is especially true for the transparency of your company's customer service and communication. Open and honest dealings with your customers cultivate their trust and contribute significantly to your company's success.


How is your brand/product useful for the customer? What exactly is your USP?

It is essential to identify and message these key brand attributes:
- The uniqueness of your brand
- Differentiation from the competition


What exactly is your brand/company mission?

A clearly stated brand mission expresses "why" the company does what it does, and the benefits of the company and its product. It helps anchor the brand with the customer and in society.



What traits describe your brand personality?



Examples:
- Young/modern
- Old fashioned/conservative
- Efficient and effective
- Simple



Brand communication

Is your corporate design consistent across the company?

A uniform corporate design pays off because customers recognize your brand more quickly. A continuous recognition value increases your customers' trust in your brand. In this context, corporate design in Office documents should not be neglected. A corporate design guide explains a brand's design rules and should be centrally accessible.

For more information, we have a separate article on 4 challenges of any corporate design relaunch in MS Office applications.


Is your brand consistent? Do you communicate your USPs clearly and understandably according to your brand personality? Do you pay attention to a consistent brand appearance?

A coherent brand experience for your target audience is essential to prevent friction in communication with your customers. Do you use dynamic branding or static? Which elements can be combined with which?


Are you using the right marketing channels for your target group?

It is important that you know where exactly your target group is. Are they more likely to be in their car or on social media? Or both? Use your channels accordingly and in a targeted manner.



Do you employ enough variety in media formats?



- Videos
- Blog posts
- Landing pages
- E-books
- Brochures
- Infographics
- Podcasts



Measurement and analysis




Which mistakes lead to so-called brand erosion?

- Failure of the brand launch
- Excess special and discount promotions
- Lack of an emotionally charged brand aura
- Lack of authenticity
- Lack of innovation potential
- Lack of customer reference


Do you evaluate your customer data sufficiently?

It is not enough to accumulate all possible information about your own clientele. You need to use that data in a target-oriented way. By understanding the customer and their behavior, companies can then tailor their offers more precisely for the right customer with the right offer via the right channel at the right time.


How do you measure your marketing goals?

To track and analyze your marketing goals smartly, the following tools can be very helpful. We list the three most successful and popular ones.

Showpad:
- Dynamic content for different call histories
- Simple user interface
- Analysis and monitoring functions for sales materials

Highspot:
- Find relevant content by analysis
- Metrics that show you the impact on all go-to-market teams
- Virtual enablement, training, and education in one platform
- Intelligent content management, training, contextual guidance, customer interactions, and
goal-oriented analytics

Seismic:
- Insights and recommendations
- Data-driven analysis to create appropriate content
- AI-recommended content, intelligent search results, personalized news feeds, and buyer
engagement data.



MarTech can also help with other aspects of brand management. Read more about the most helpful MarTech tools, and learn about events where you can discover new MarTech tools and trends.
Question your company's brand management
How many questions could you easily answer and where did you notice that there is still potential? Use the questions to identify, consider, and organize the most important marketing areas. If you need more specific information on how to implement certain marketing operations, check out our guide to successful brand management. There we explain what brand management is, what it aims for, and how to implement it successfully in your company. At empower® we also offer a simple brand management solution that enables everyone to create design-compliant Office documents. Get started now!
Subscribe to our newsletter