Globalization has a major impact on companies' market positioning and brand management. Even though globalization increases competition, companies can expand their target group and become internationally active. A global brand mixes globalized elements into its marketing strategy.
Digitization also offers opportunities for internal optimization, for example, through automated work processes. Brand assets and brand communication can be managed digitally. Companies can take advantage of rapidly changing digital trends and new communication modes.
What do you need to look out for in international brand management? What role does digitalization play in brand asset management? Which systems can help with the internationalization of a company?
Benefits of international branding
Robust corporate identity and brand management foster recognition among international customers and, if the experience is positive, loyalty to the brand. Financial benefits for companies arise, for example, when product packaging is consistent worldwide. Globalized or international branding leads to economies of scale, not just for packaging but also for visual communication to market the products.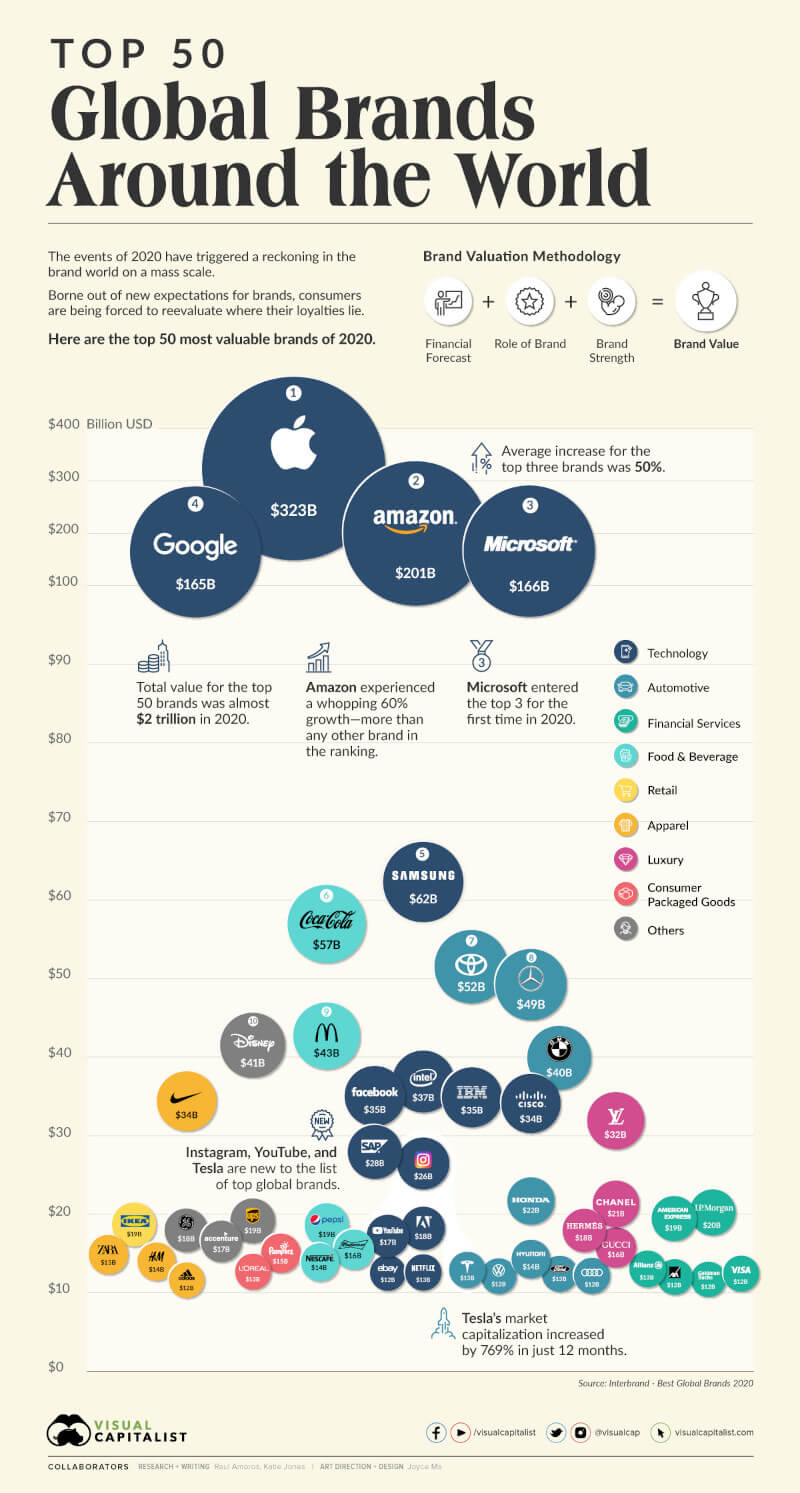 For a target group, a globalized brand makes it easier to find familiar products and services when traveling abroad. Good examples of this are Coca-Cola or McDonald's. Shoppers actually prefer globally represented brands! According to Business Powerhouse, there are 3 reasons why:
Perceived quality: consumers often associate global success with high product quality.
Global culture: consumers of international brands share brand values and experience a sense of belonging to a group.
Image of the country of manufacture: people worldwide have specific associations with foreign countries and associate them with the product manufactured there.
But the competition never sleeps. What happens if your company cannot keep up with international sales because consistent branding takes up too much of your sales team's time?
With empower® Slides, your corporate guidelines are automatically implemented in PowerPoint and your digital assets are available to all employees. Our handy sales enablement solution helps you craft consistent and appealing brand-compliant slides and update them with just one click. And the handy DeepL translation feature of empower® Slides translates your presentations for international clients in a flash, without losing slide format.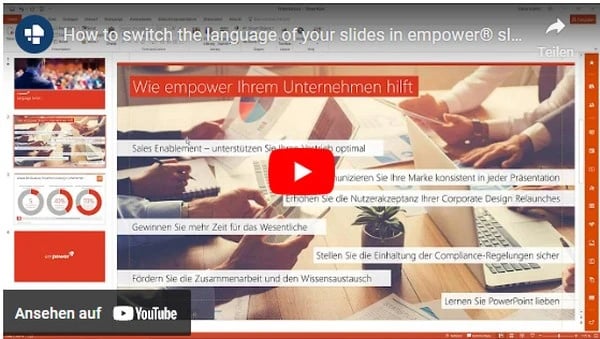 First steps to international branding
Successful global branding and international brand management is no simple undertaking. Cultural differences can lead to misunderstandings in communication. You may have a symbol in your corporate design that can be misunderstood in other countries.
Your target audience in a host country may be different from your home country. It is important to adapt the corporate design and brand management to appeal to as many target groups as possible. Local experts can help you avoid cross-cultural pitfalls while managing your brand internationally.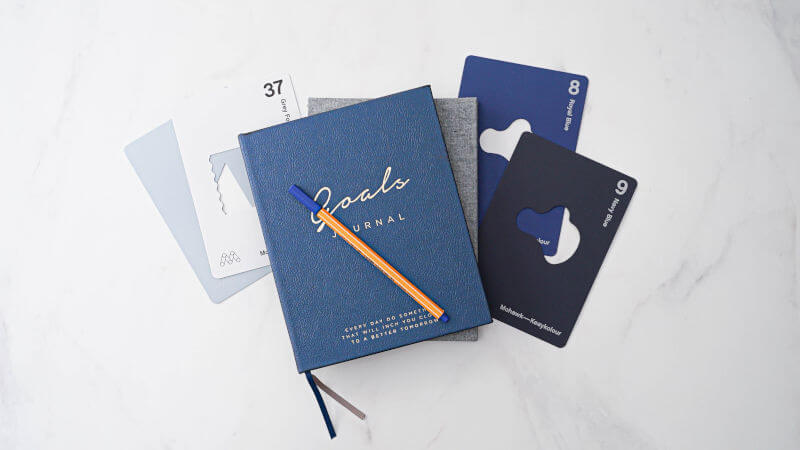 It is worth considering rebranding your company before taking the first step toward internationalization. The empower® rebranding solution for Microsoft Office supports you in the company-wide renewal of your corporate design. Documents and email signatures can be easily updated and correctly transferred to the new design with empower®.
What does digitization have to do with international brand management?
Digitization creates new opportunities for global brand management. In classic brand management, communication was one-sided; customers only received the company's message.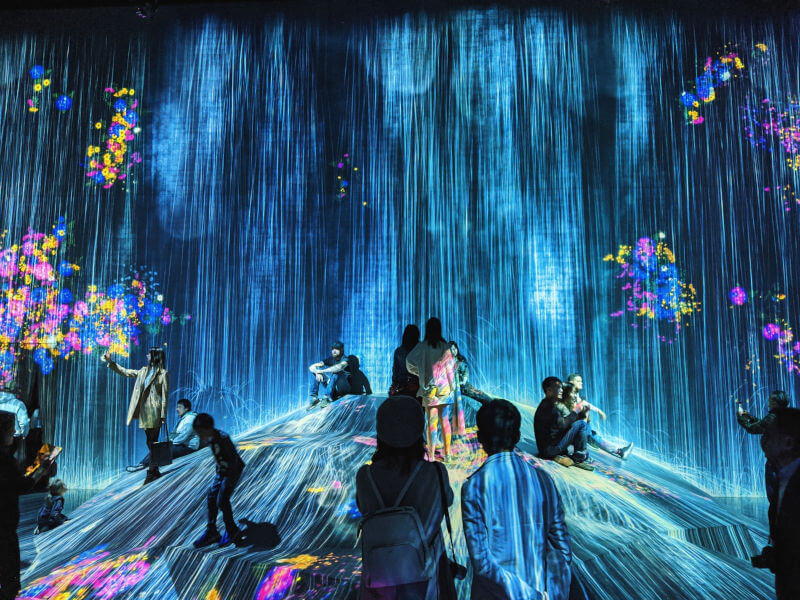 Digitization opens new communication channels such as social media and email marketing. Companies now communicate directly with their customers, and "connected customers" share their experiences with companies. Communication processes are much faster, and brand asset management also takes place digitally via specialized software.
empower® helps you and your employees in digital workplaces and integrates your digital asset management system seamlessly into Microsoft Office programs. Your team directly accesses and uses approved digital assets, such as images and documents. This saves time, not only during rebranding but also in everyday work steps.
Global companies like Merck KGaA use the empower® DAM integration company-wide. Take a look at our clients' experience with the empower® rebranding solution and our digital asset management integration.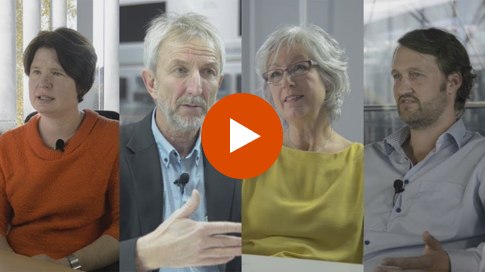 What role do brand assets play in international brand management?
Especially in an international company, a sound brand asset management system is at the core of solid brand management. Employees need access to brand-specific files such as style guides and graphics.
Good brand asset management...
Digital asset management refers to the storage of digital files and graphics. On the other hand, brand asset management connects this repository with the workplace and makes digital assets accessible to employees.
Our tips for successful international brand management
MarTech tools simplify many brand management tasks. Chatbots can serve as the first point of contact for information. Social media tools automate the implementation of marketing strategies and help analyze ongoing campaigns. Your marketing team can quickly respond to client communications. You can also keep an eye on international public holidays in different countries by adding them to your Outlook calendar.
Learn more about MarTech tools and trends at MarTech events to pick the right one for you and your company.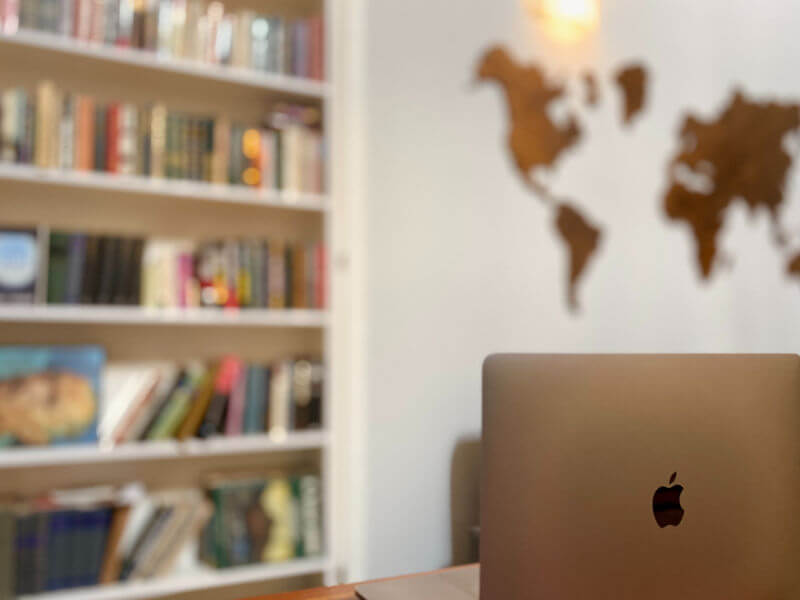 In addition to marketing-focused tools, you should consider brand management systems. While digital asset management manages a company's digital content, brand management systems create and maintain corporate identity-compliant presentations and other assets. They help implement brand consistency.
We have researched the 5 best brand management software tools for you!
Pay close attention to the following features when evaluating a brand management system:
Digital asset management: storage and on-demand access
Branded content creation and sharing
Collaboration and approval processes
empower® brand management solution
Your international brand is your companies' business card. Yet around 50% of all Microsoft Office documents do not comply with corporate design. Especially in an international market, competition is fierce and consistent branding is essential to present a professional image to your customers. In addition to our tips on adhering to brand guidelines, our empower® brand management solution automatically helps everyone adhere to the corporate design.
empower® Slides makes complying with design guidelines in PowerPoint easy! Even old presentations can be adapted to your brand with just a few clicks. With empower® Integrations, all images are available to your employees for use in Office. Our central Library lets you easily share and update templates with your team.
Impress your international clientele without worrying about maintaining your brand correctly. Contact us and get started with the brand management solution from empower® today!
Subscribe to our newsletter