Remote collaboration: how to make hybrid working work for your team
7 min read
January 25, 2023
The hybrid workforce model has been increasing in popularity in recent years. Flexible work arrangements that used to be optional have now achieved permanent status, with most employees working both from home and on-site locations. This is the case whether you hire Golang developers or additions to your sales team. Remote collaboration tools have been popping up on the scene in growing numbers, and the trend looks like it's here to stay.
Managing remote workforce models can be daunting if you don't have access to the right tools. There are numerous other challenges that can become obstacles if they're not taken seriously, such as miscommunication, lack of coordination, poor connection, low productivity, and more. You'll need to ensure that your team is always on the same page, understands the tasks they're given, and can self-motivate to a certain degree.
According to a 2022 Zippia report, around 74% of employers in the US already use or are planning to introduce a permanent hybrid model. So, how can you make remote collaboration work for your hybrid team? Let's take a quick look at what a hybrid workforce model looks like first.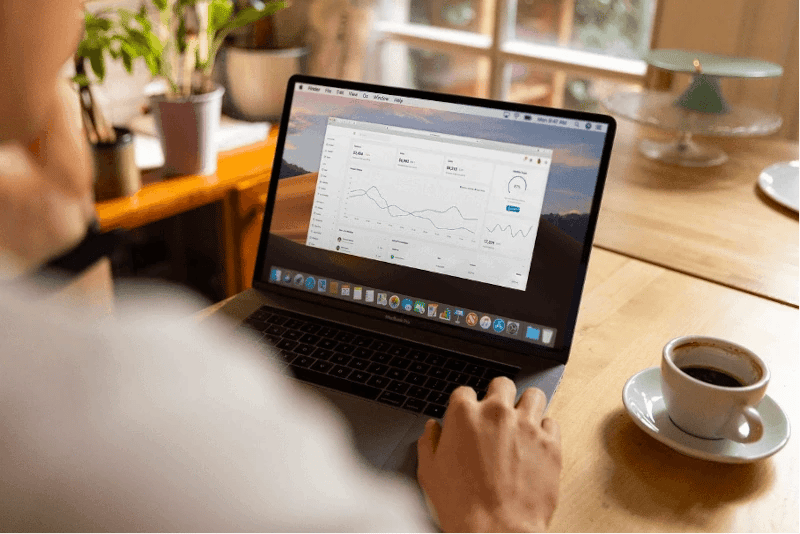 Hybrid vs. Remote Work
The hybrid model is an onsite-offsite arrangement where employees can work from home and from within the office. Think of this as taking work-from-home days whenever you want or when the company allows it. Remote work is a more flexible model with employees working from anywhere in the world because they don't need to work from a physical office space.
Companies that offer their employees a hybrid work model have to retain an on-site office space for them to work in, while remote workers can be located anywhere around the globe. This means hybrid workers have to live in the same city or region as their office for the days they come to work. Their schedule isn't as flexible as the one that remote workers enjoy, but they might get to enjoy more benefits than their remote counterparts.
It's relatively easier to manage a hybrid team than one made up of only remote workers because the former allows managers to hold occasional in-person meetings. It allows for clearer communication, lowers the chance of misinterpretation, and means supervisors can make on-the-spot decisions. Alternatively, managers can use tools like PandaDoc if agreements get lost in translation.
8 Tips on making hybrid working work for your team
Hybrid work comes with quite a few challenges, and you need to stay ahead of the game to make this model work. Collaboration is key when you want to increase team-wide productivity. This can only happen through clear and consistent communication. Here are some tips on how you can make remote collaboration happen among your team:
1.
Effective communication tools
Hybrid teams need to discuss long-term plans, quick decisions, and pending tasks throughout the workday. It's imperative that they have effective communication tools at their disposal that allow them to communicate clearly. Invest in communication software with features like ACD (automatic call distribution) for when calls need to be re-routed across team members.
You can also use video tools to eliminate any remaining communication barriers between team members. This is particularly useful for when you have to host 3-way calls between employees. Audio calls have a chance for error as people can talk over each other or have a poor connection. Video adds necessary transparency to the process, increasing effective communication.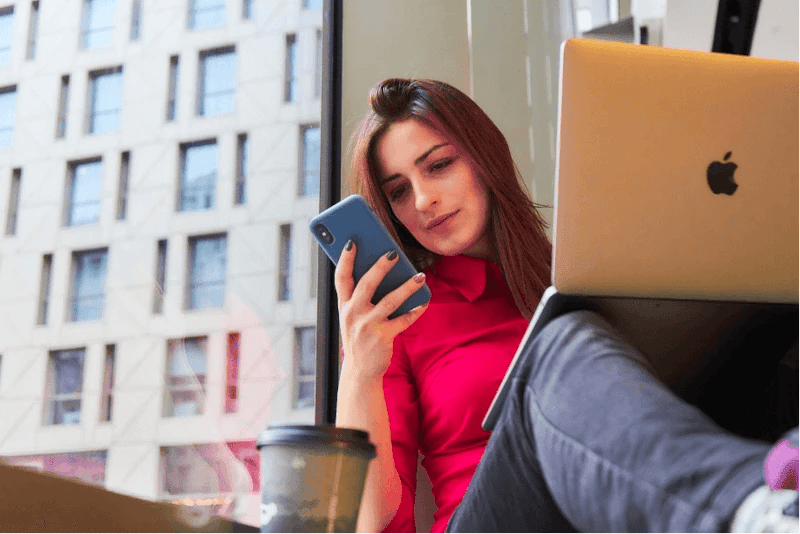 2.
Make a list of rules
Any successful workforce model requires some ground rules to work well. You can establish pre-approved guidelines that will help employees set boundaries for effective collaboration. You can ensure that employees follow these rules by setting certain penalties if necessary.
For example, one of the ground rules can be about working from home. If an employee needs to work remotely for a while, they should inform their manager at least three days in advance. This will help other team members keep track of their work and manage their deadlines accordingly. Rules like these will ensure that important tasks still get done, and the proverbial call queues don't build up because of a labor shortage.
3.
Office-wide icebreakers
In order for your team to work as a team, they need to play as a team. This means participating in fun contests, quizzes, and other activities together. Getting everyone together on-site on the same day might not be possible, but a little remote collaboration can go a long way where team-building is concerned.
Consider hosting retreats or online meditation workshops where your team can gather and blow off some steam. You can include elements like stress management and virtual mental wellness programs to increase productivity and motivation over time.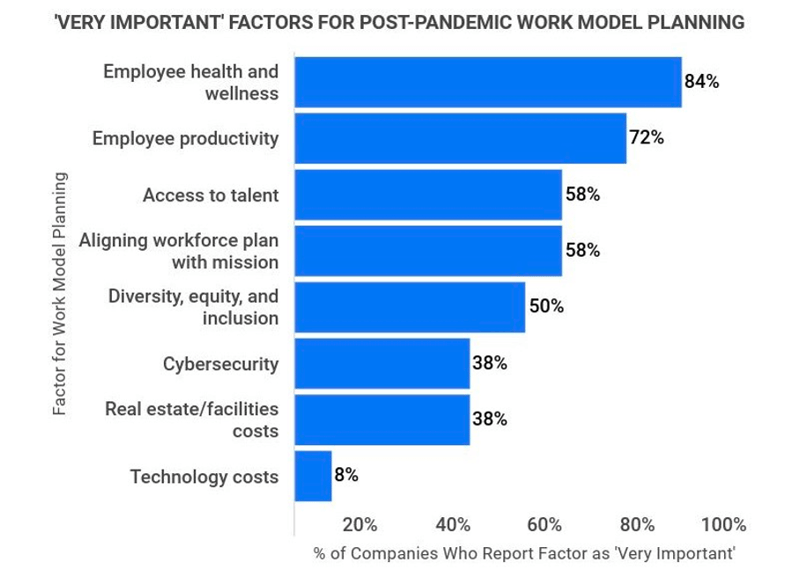 Source: zippia.com
If you use a country code specific domain name suffix, such as .co.nz for New Zealand, then there is a good chance that the majority of your workforce may be based in the same country and therefore it may be easier to hose in-person icebreakers. However, if you are more of an international company (.com) then this may not be possible and your icebreakers will need to happen online.
Though of course there are other domain names available such as .org (non-profit organization), .gov (Government), or .edu (educational), amongst many others.
4.
Define clear KPIs
Another way to make the hybrid model work for your company is to set clear Key Performance Indicators (KPIs) for employees. These can include both individual and team-based performance for increased collaboration. The KPIs don't need to be super specific. Instead, think of them as indicators that your employees are working well together, even in a remote setting.
Some examples of effective KPIs are:
High level of participation in team building activities, i.e., you can set a number of hours that employees have to clock in.
Internal productivity check where employees maintain productivity and efficiency.
Amount of revenue generated or sales made, depending on the nature of your business.
Attendance in important meetings like one-on-ones, check-ins, and progress updates.
5.
Gather crucial feedback
Some employees enjoy hybrid work more than others, bringing out their best productive selves. Others don't really thrive in a work-from-home arrangement and can find themselves feeling disconnected from the team because of distance. It's important to understand employee perspectives before creating your hybrid work model.
A good way to do this is to conduct surveys and take polls. Employees will get to weigh on the workforce model and feel like their voices are being heard. They will get the chance to air their concerns and help you create a hybrid work policy that will enable them to deliver their best. This is your chance to add necessary flexibility to the digital workplace and increase efficiency overall.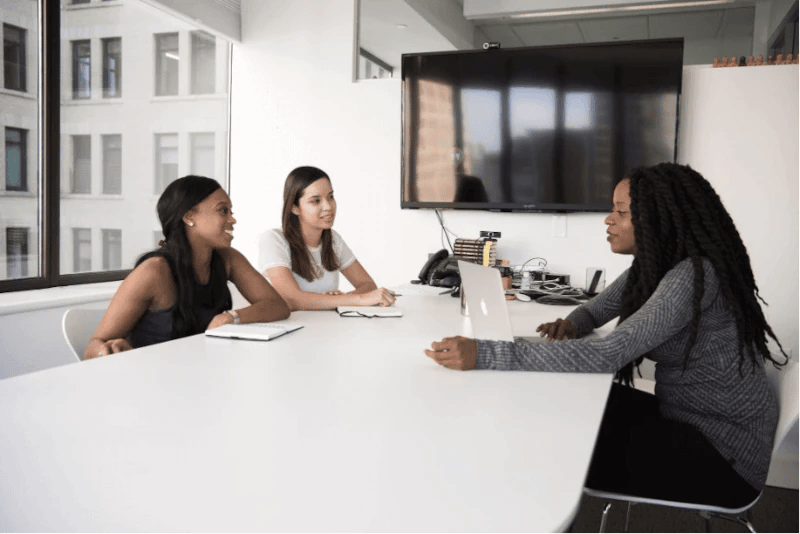 6.
Encourage skill sharing
It's easy to disconnect when everyone is working at different places and at different time intervals. This can create a rift between team members who would have been effectively collaborating had they been in the same physical space. One of the best ways to counter this distance is to encourage employees to share their skills and knowledge.
Creating a mentorship model in a hybrid workspace can boost communication and instill a growth mindset among employees. These sessions can consist of one-on-one mentoring or larger skills workshops that can be conducted online. Employees will teach each other and learn everything from inventory management tips to the art of organization. It's a great way for them to stay in touch, too.
A rotating workshop or mentoring plan will also encourage more reticent employees to come out of the woodwork and participate. They will feel valued by the organization, and allowing them to work on their goals will motivate them more. Skill sharing will ultimately boost remote collaboration as team members will also want to connect for sessions outside of work.
7.
Host training sessions
As you replace legacy software and collaboration tools continue to grow more sophisticated, every team has a different preferred method of communication. Some tools, like Google Meet, are easy to use and understand, while others have a steep learning curve. You should ensure that employees are on the same page in terms of their tech knowledge through frequent online training sessions. This will ensure that older employees who aren't tech-savvy can feel included and communicate effectively.
Training employees to use new tech is also cost-effective because you won't need to keep paying for tools that no one uses. They will help your distributed team coordinate and collaborate with each other, boosting their productivity and efficiency.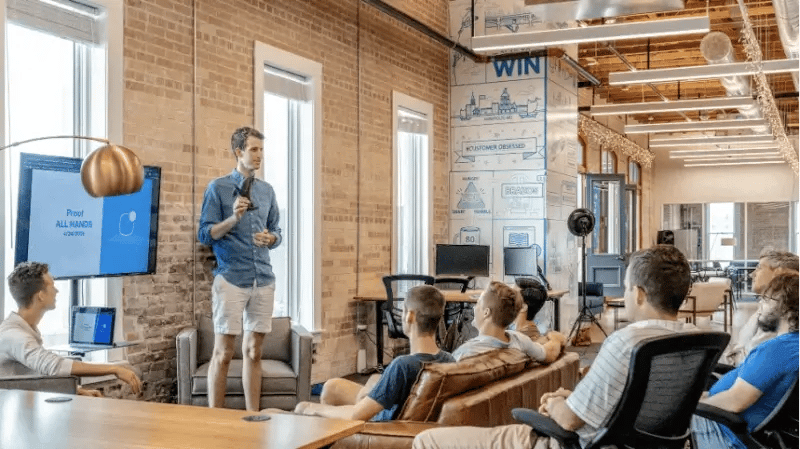 8. Boost your remote collaboration
Try to make an exhaustive list of all the possible challenges you might face when implementing remote collaboration strategies for your hybrid workforce. It'll help you create the fundamental framework that will support your employees. Hybrid work is less flexible than its remote counterpart but can prove to be more productive in the long run. There's more transparency and accountability when you allow employees to work remotely and also check in at the office.
Use all the communication tools at your disposal to make the collaborative experience fun and rewarding for your team. Don't make everything about work. Make sure you add necessary breaks where they can hang out—virtually or IRL—and have a few laughs together. Teamwork is crucial for the hybrid workforce model because employees who create a bond will communicate and work more effectively together. Feel free to consult these tips whenever you have questions or concerns.

About the author:
Tanhaz Kamaly - Partnership Executive, UK, Dialpad UK
Tanhaz Kamaly is a Partnership Executive at Dialpad, a modern cloud-hosted business communications platform with VoIP calling that turns conversations into the best opportunities, both for businesses and clients. He is well-versed and passionate about helping companies work in constantly evolving contexts, anywhere, anytime. Tanhaz has published numerous articles for several domains including CorporateVision and ZenTao.
Check out his LinkedIn profile.

Subscribe to our newsletter