3 biggest challenges of the modern workplace with Microsoft
Has your team switched to a Microsoft Modern Workplace? If so, you have already mastered a major step into the future. With the Microsoft 365 suite, Microsoft offers comprehensive solutions with the help of programs that users have already integrated into their workflow for years. However, like many things in everyday office life, this is not a quick changeover but a complex process. We would like to present you with three challenges that still await you after the transition to the Modern Workplace and how you can master them.
What is quickly forgotten when moving to a Modern Workplace with Microsoft?
The topic of Microsoft Modern Workplace is strongly associated with the idea of a decentralized workplace. Whether and how this concept is implemented was an individual company decision until last year - but the Corona pandemic has made it more or less a must. Working from home has become standard and unavoidable. With Microsoft 365, a wide variety of tools are offered for this purpose which does not cause collaboration in a digital workplace to suffer but raise it to a future-oriented level. The 80/20 rule shows that after the initial implementation of a Microsoft Modern Workplace, optimization is now pending on many levels. The most critical enhancements are data protection, performance, and collaboration.
1. Data protection is a risk and a necessity
Data protection has increasingly become a focus of attention in recent years. This development and poses new challenges for those responsible for managing a Microsoft Modern Workplace, especially in the context of the move to a home office. Employees must be sensitized to the importance of data security to protect personal and company-internal data. To support you in your transition, we would like to outline 6 points that need to be considered that affect data protection in a decentralized Microsoft Modern Workplace.
Screen lock

: Employees must lock their screens when leaving their devices

so that third parties cannot view or access them.



Professional conversations:

Telephone calls and video conferences with content relevant to data protection must not be audible to third parties. Employees should pay particular attention to outdoor areas, i.e. with open windows, on the balcony, terrace or in the garden, but also to other residents and visitors in their own homes.



Choice of the workplace

:

Third parties must not be able to see a user's work device.

For example, in the office computer screens should not face doors or windows. Special privacy films can offer additional protection, especially when working in public places or if the adequate placement of the working device is not possible. Also, of course, the workplace must be protected outside working hours. Offices should be locked and all paper documents should be locked in a cabinet or similar. Work devices must always be secured with a password or other authentication protection. Check out our further tips for Cybersecurity in the Homeoffice.



Work devices:

Employees should

be equipped with a purely business-related end device to avoid mixing private and business data and to increase security. Using private devices in the home office is often inevitable

but must not be required of employees. Workers should connect to the company network via an encrypted VPN connection

. End-to-end encryption is a good idea for communication, and regular security updates must be performed on the devices.



Technical environment:

With regard to security, employees must also be trained about the risks of using USB sticks and WiFi networks. Private USB sticks should be avoided; a strong WiFi password is mandatory.



Data backup:

Data must be backed up regularly in a Microsoft Modern Workplace. You should plan and implement a data backup strategy. On local data carriers, this means the encrypted storage of data, but in recent years, data backup is often carried out in a cloud system.

Whether backing up on-premise or in the cloud, data backups must be encrypted. Particular attention must be paid to a secure connection to the cloud, including strong passwords and ideally two-factor authentication. Consider what and when to delete data after someone leaves the company. Of course, all data and drives containing company data or personal data should be encrypted to guarantee data security even if the device is stolen. We have created a comprehensible overview of the pros and cons of working On-Premise vs. Cloud.
When it comes to data protection, there is a lot to consider in a Modern Workplace. Employees are often not sufficiently aware of the risks involved in handling data, which is why sensitization, education, and appropriate technical precautions are essential to ensure data protection and data security. Find out how Microsoft Information Protection enhances data security and how data encryption further strengthens it.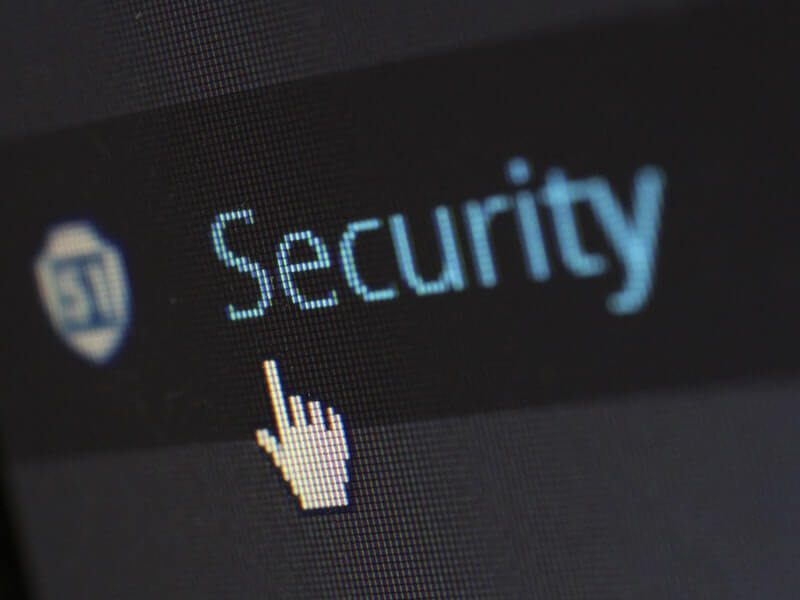 2. Change often impacts performance
Change always means getting used to new things. This definitely applies to the move from a traditional workplace to a Microsoft Modern Workplace. When work processes change, new programs are established, and the work environment is decentralized, there is a risk that employee performance will deteriorate at least temporarily. Here we show you how you can prevent this.
The infrastructure must be a good fit
Probably the biggest problem when it comes to performance in a decentralized workplace is technology infrastructure. While the company controls in-office infrastructure, the situation is different in the home office. Even if adequate end devices are provided, home office Internet connections often prove to be a bottleneck. Video conferences falter, calls are interrupted, and data transfer is delayed. Unfortunately, there is no miracle cure here - solutions are very individual and must be adapted to specific situations. As a rule, wired Internet is more stable and faster than WLAN. If a direct connection to the router is not possible, a detour via the power line using DLAN can be an alternative. When WLAN is the only way to connect the end device to the Internet, different placement of the router, a WLAN repeater, or a change to a different frequency range can help improve bandwidth and connection speed.
If employees do not use a Microsoft Modern Workplace, but rather private devices, they should at least be provided with suitable accessories. Each employee should have a webcam and professional-grade audio to avoid problems with video and telephony. This ensures smooth collaboration even via digital communication channels. Read, our report on how remote onboarding worked out for our new coworkers.
Smooth transition through software as a service
In terms of performance, a Microsoft Modern Workplace offers a huge advantage: the software is offered as Software as a Service (SaaS). This means that software is hosted in the cloud and a web browser is all anyone needs to access applications. SaaS saves resources when setting up and maintaining an organization's software and avoids a lengthy changeover process. In the context of the home office, SaaS has the advantage that local hardware requirements are very low; even older and weaker end devices can use SaaS solutions without any problems. The browser versions of the applications in the Microsoft 365 suite are similar to the desktop versions, which usually eliminates the need for extra training.
3. Collaboration remains the be-all and end-all
The challenge of a decentralized workplace is to rethink traditional communication and work processes. However, this also offers the opportunity to improve processes and establish new workflows within the company. Teamwork is at the heart of every successful business - which is why the collaboration tool Teams is at the heart of a Microsoft Modern Workplace and the Microsoft 365 suite.
Teams as a hub
With Teams, your employees can communicate with each other, exchange information and data, coordinate their appointments, work together on documents, and much more. Guests can also be added to groups in Teams; freelancers and even clients can integrate even more closely and meaningfully into work processes. Teams can be accessed from mobile devices as well as from stationary workstations.
The familiar MS Office applications integrate with Teams so people can collaborate simultaneously on documents. Teams makes new approaches to teamwork possible.
Maximize your productivity in the modern Workplace with empower®
In a Modern Workplace with Microsoft 365 products, the empower® Suite can help you increase productivity and collaboration for your employees. Our empower® add-ins allow centralized access to presentations, documents, and related resources in a simple library directly in the Office applications. This centralized management keeps every employee up to date, regardless of their working device, and obsolete files are a thing of the past.
With the empower® Suite, PowerPoint presentations and the company library can be accessed directly in Microsoft Teams. Since the suite integrates seamlessly with the Microsoft 365 applications, it easily enhances existing workflows in your Microsoft Modern Workplace. Get started now with empower® to enable teamwork in your company to be even closer and more efficient.
How to master the challenges of the Modern Workplace
So, as we have seen, there are a few things to keep in mind when switching to a Modern Workplace. Especially in the areas of data protection, performance, and teamwork, details can easily be overlooked. We have shown you what to look out for - and how you can take advantage of opportunities arising from the change. The empower® Suite can raise productivity to a new level without interrupting existing work processes. Start now with empower®.
Subscribe to our newsletter