Microsoft 365 guide: tips and tricks for more efficiency
Microsoft 365 is one of the most popular suites of office applications used by millions of people around the world. With its various apps such as Word, Excel, PowerPoint, and Outlook, Microsoft 365 offers numerous features that make daily workflows easier. But even for regular users, there are certainly still a lot of tips and tricks they don't know yet. See for yourself.
In this guide, we'll introduce you to useful tips and tricks that'll help you get the most out of Microsoft 365. Whether you're a professional or a novice, these tips and tricks will help you work more productively and efficiently.
Why use Microsoft 365 in the first place?
Microsoft 365 is practically indispensable as office software. The various applications help you to organize your everyday work more productively and efficiently:
Microsoft 365 is versatile with a wide range of applications including Word, Excel, PowerPoint, Outlook, OneNote, OneDrive and more, covering a variety of tasks.
Microsoft 365 offers seamless collaboration with other users in real time. When you're working on a document, colleagues and customers can see those changes immediately if you want them to.
Other Microsoft products such as Windows or SharePoint can easily integrate with the Office applications, which further facilitates collaboration and data exchange.
Microsoft 365 offers a high level of data security through a variety of security features such as encryption, identity and access management, and compliance tools.
By storing their data in a cloud, users can access their data and applications from anywhere as long as there's an internet connection.
Of course, Microsoft isn't the only provider of this kind of software. Google also offers a collection of cloud-based productivity applications with Google Workspace. These include Gmail and Google Drive. You have to decide individually which provider is the most suitable for you.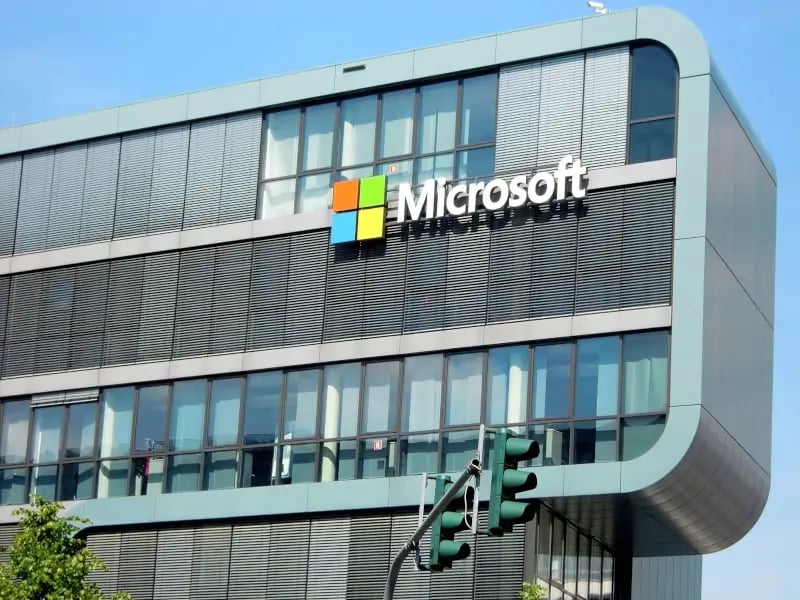 As of 2023, Microsoft has a market share of 85% in German offices. This makes sense, because Microsoft has increased productivity by up to 25%! At the same time, working with Microsoft 365 also brings challenges in the form of productivity hurdles. For more information on this, read our article on Office facts for your business strategy.
Our productivity hacks will help you get the most out of your work with Microsoft applications. Learn how to get the most out of the ignore feature in Outlook, or use Microsoft MyAnalytics to significantly improve your time management, and more.
Also helpful: shortcuts. These can be used across applications and aren't limited to Microsoft applications. In our article we share all the important shortcuts, starting with basics like copy-and-paste to more unknown shortcuts like changing font size.
Since Office 2019, the applications can also be installed for the macOS operating system without any problems. You no longer have to install Windows separately.
Mastering the challenges of the digital workplace with Microsoft 365
The digital workplace is a modern workplace based on digital technologies and solutions. It enables people to collaborate and communicate seamlessly and increase their productivity. The biggest challenges in this context include data protection, performance, and collaboration. With the various applications of Microsoft 365, you can master these challenges.
Microsoft Word – probably the best-known Microsoft application
Word was first released in 1983 has been one of Microsoft's most well-known and widely used applications. Using it isn't difficult. Nevertheless, it'll make your everyday work immensely easier when you use functions that go beyond just typing.
These include shortcuts for text formatting, page breaks, or marking quotes. Learn how these work and other shortcuts you should know about in our dedicated article. Did you know that you can also create your own shortcuts?
More tips and tricks for Word:
Microsoft Teams – a gamechanger, and not only since Covid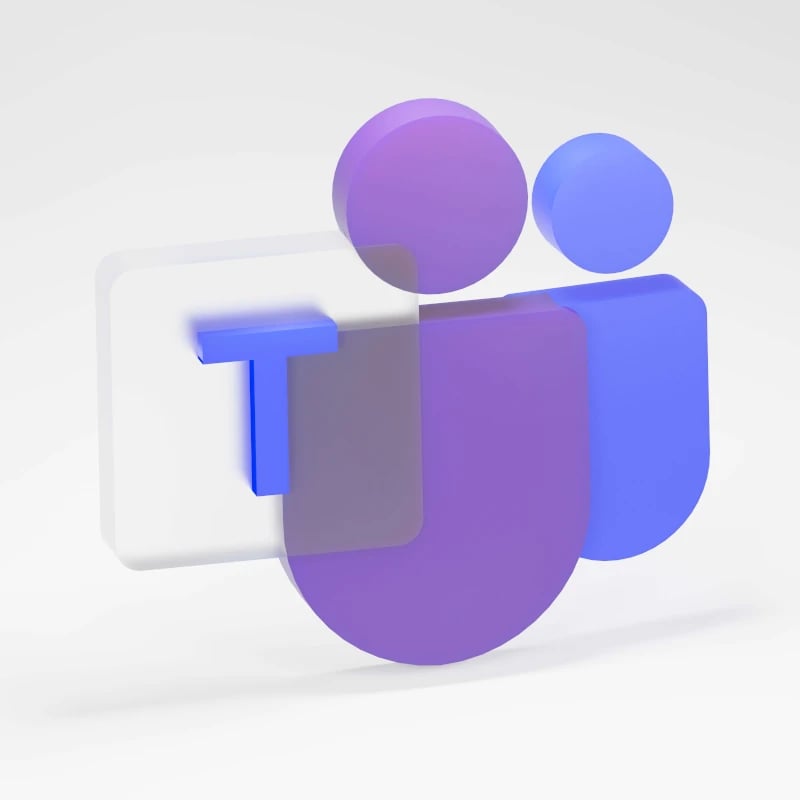 Microsoft Teams was officially launched in March 2017. Since then, Microsoft has continuously developed and improved the product to better meet the needs of businesses. Microsoft Teams has grown rapidly to become one of the most widely used communication and collaboration platforms in the world.
In 2020, when the Covid-19 pandemic changed the way businesses work, Microsoft Teams saw an even faster increase in users and became an important tool for collaboration and communication for people working from home. There are some system requirements to consider in order to use Teams.
To make collaboration even more productive, various business apps can integrate with Teams. Among them are apps for creating surveys, for integrated project management, or for taking digital notes during online meetings. Another option for creating surveys or quizzes is Microsoft Forms. With this program, surveys can be created intuitively and evaluated clearly with the help of diagrams. The program automatically integrates into Microsoft 365 and is available to all subscribers.
Unknown features in Microsoft Teams
In our 2021 blog article talking about new Teams features, we introduced three features that are still little known even today. These include PowerPoint Live, interactive webinars, and the Microsoft Viva feature. The latter is an employee experience platform that helps companies improve working conditions for their employees and better support them.
For more benefits and features of Microsoft Teams, see our related guide.
Become a presentation professional with Microsoft PowerPoint
Become a presentation professional in PowerPoint with SmartArt graphics. These pre-made graphics and charts in Microsoft PowerPoint present information in a visual and appealing way.
Another trick for your career as a presentation professional is to embed PowerPoint fonts. That will ensure that your font matches your corporate design even in presentations or documents delivered to external parties – supporting your brand wherever your documents go. Alternatively, you can use Microsoft Cloud Fonts, which is a collection of fonts hosted in the Microsoft Cloud.
Other tips from us include:
Animate charts professionally in PowerPoint with just a few clicks.
Shortcuts

will save you a lot of time when creating presentations.
There's lot of different charts in PowerPoint, but not all chart types are suitable for every data set! Let us show you which type of chart suits which purpose.
A key element for professional PowerPoint layouts is symmetry. Paying attention to this is quite easy with modern layout tools.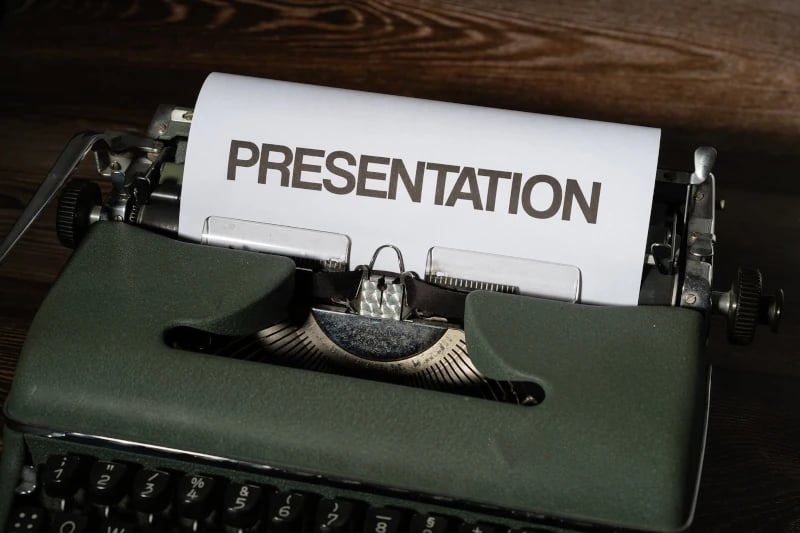 Excel-lent tips for your work with Microsoft Excel
Microsoft Excel is the most widely used spreadsheet software on the market – and at the same time probably the most "feared" Office application. We have some tips for you about this as well:
Do Microsoft applications update automatically?
You've been using the various Microsoft applications for some time now, but have you ever installed an update?
Regular updates are essential to close security gaps and obtain new functions. But performing updates can be enormously time-consuming. To make this work easier for you, Microsoft offers two options: the Microsoft Endpoint Configuration Manager and the Office Deployment Tool. Which option you should consider depends on how you initially installed the applications. You also have the option of choosing different update channels. It's best to plan ahead and get updating!
Data security in Microsoft 365
Microsoft places great importance on the security of data in its cloud infrastructure. They take a number of measures to ensure that all data is safe and secure, such as:
Data encryption during transmission and storage.
Access control to all data in the cloud infrastructure, so that only authorized users can access the data.
Continuous security monitoring to detect and prevent potential threats.
Free choice of data storage location.
Compliance certifications to ensure the highest standards in security measures.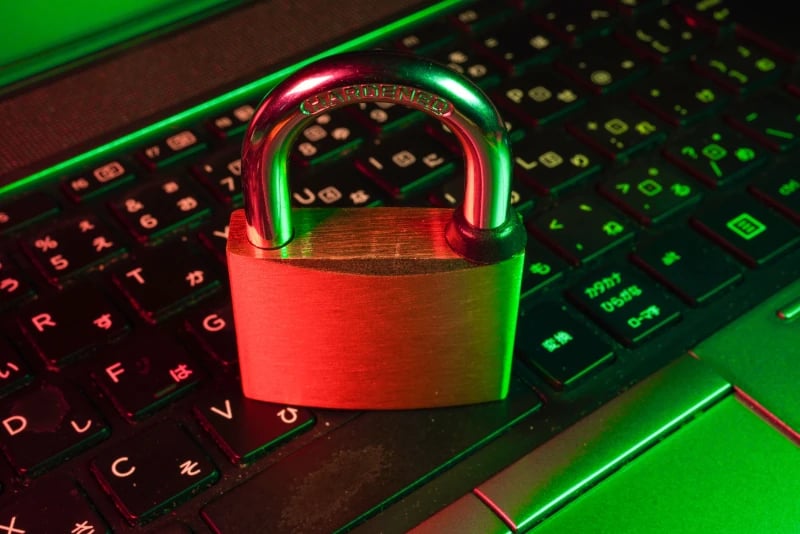 In addition to these security practices, it's still advisable to take your own precautions to further increase security. These include using strong passwords, enabling two-factor authentication, and regularly monitoring your account for suspicious activity.
If you want additional protection for your sensitive data, Microsoft Purview Information Protection (formerly Microsoft Information Protection) is also an option. The goal is to know and protect your existing data and prevent data loss. Another great benefit is that Microsoft Purview Information Protection helps you prevent "dark data" (information assets that organizations collect, process, and store, but never use and forget about).
Branding and Microsoft 365
With all the benefits that Microsoft 365 brings, one more point should be clarified: Microsoft 365 is productivity software that makes your everyday work easier and more efficient. But it doesn't care about your corporate design or other branding aspects at all.
You should pay particular attention to this when planning a corporate design relaunch. Any relaunch must also take place in the Microsoft applications, to continue to create uniform documents and presentations.
Even without a relaunch, it's important to maintain a consistent corporate design. You can do this with the help of theme files, but there's a more convenient and flexible way that takes care of all your corporate design needs: the empower® Brand Control solution. With empower® Brand Control, employees no longer need to choose between branding and efficiency, because your brand guidelines are integrated directly into Microsoft 365. In addition, our add-in allows you to perform an automatic design check for every document you create in Microsoft PowerPoint.
The future of Microsoft 365
It's hard to predict how Microsoft 365 will evolve in the future, but there are some areas where Microsoft may focus in the future. First and foremost, is the area of AI and machine learning. Microsoft has already unveiled its latest project: Microsoft 365 Copilot. Behind this is Microsoft's generative AI, which can integrate into your Microsoft applications.
Areas like cloud computing, third-party app integration, or more tools for more effective remote collaboration and communication could also be in store for us in the future.
Subscribe to our newsletter