Microsoft 365 vs. Google Workspace: which is more efficient?
5 min read
February 22, 2023
Word, Excel, PowerPoint, and Co. - these tools are indispensable in everyday work and familiar to most people. But more and more often we also hear about Google G Suite or Google Workspace. What's behind those Google options? Are there differences and if so, which is better suited for your company?
Read on to find out!
What is Microsoft 365?
Microsoft 365 is a cloud-based productivity platform from Microsoft that provides a suite of collaboration and productivity tools and services, including familiar Office applications such as Word, Excel, and PowerPoint. Microsoft 365 also offers email and calendar management, file sharing and online meetings, and can be used on any internet-enabled device. Even though the applications can all be used as a web version, Microsoft 365 is not web-only.
Among the most popular applications are:
Outlook
Word
Teams
Excel
PowerPoint
OneDrive
OneNote
SharePoint
An overview of all applications can be found on Microsoft's overview page.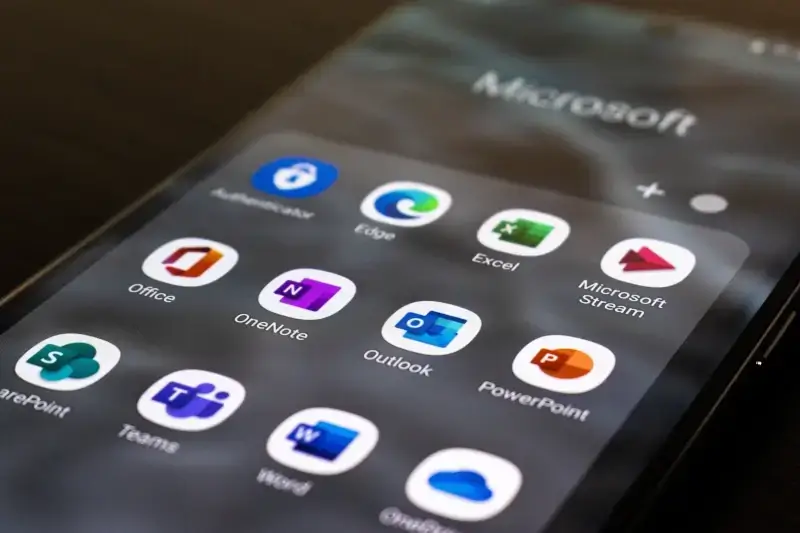 Microsoft offers 3 different subscriptions: for businesses, private individuals, or educational institutions. Depending on the model, you get different numbers of applications at different prices.
So, what is Office 365? We hear this name at least as often as Microsoft 365, but there's no difference. In the second half of 2020 Microsoft renamed its services Microsoft 365 to emphasize a distinction between the cloud services and the Office suite. Nothing has changed for customers in the process.
What is Google Workspace?
Google Workspace is also a collection of cloud-based productivity applications developed by Google, as the name suggests. Google Workspace includes Gmail, Google Drive, Google Calendar, Google Docs, Google Sheets, and several applications for communication and collaboration. It's suitable for both individuals and businesses. Private users can use many of the applications for free.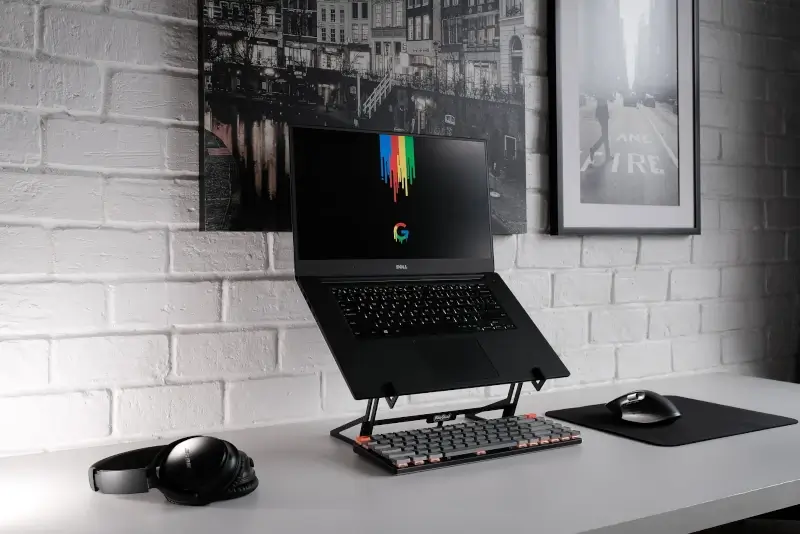 Various price levels for companies come with different options and storage space. Google G Suite also underwent a name change, it is now called Google Workspace. Along with a new brand name, minor adjustments have also been made in terms of user-friendliness and security.
Templates in Microsoft 365 and Google Workspace
Microsoft 365 offers a wide range of templates for their Office applications, including Word, PowerPoint, and Excel. Templates provide a quick and easy way to create professional-looking documents, presentations, and spreadsheets with pre-designed layouts, text, and graphics. For Word, Excel, and PowerPoint, you can access the templates from the File menu.
Google Workspace also offers templates for documents, spreadsheets, and presentations in Google Docs, Sheets, and Slides. Google's templates also provide pre-designed layouts, formatting, and placeholder texts that let you quickly create a new document, spreadsheet, or presentation with a professional look. Google Workspace templates are stored in the cloud and can be accessed directly from Google Docs, Sheets, and Slides.
In terms of design and functionality, Microsoft 365 templates are generally more comprehensive and offer more customization options than Google Workspace templates. However, the latter are often more convenient to use as they can be accessed from anywhere with an internet connection and facilitate real-time collaboration with others. In addition, Google Workspace templates are frequently updated with new designs and features, while Microsoft 365 templates may remain unchanged for long periods of time.
What to consider when switching to Microsoft 365?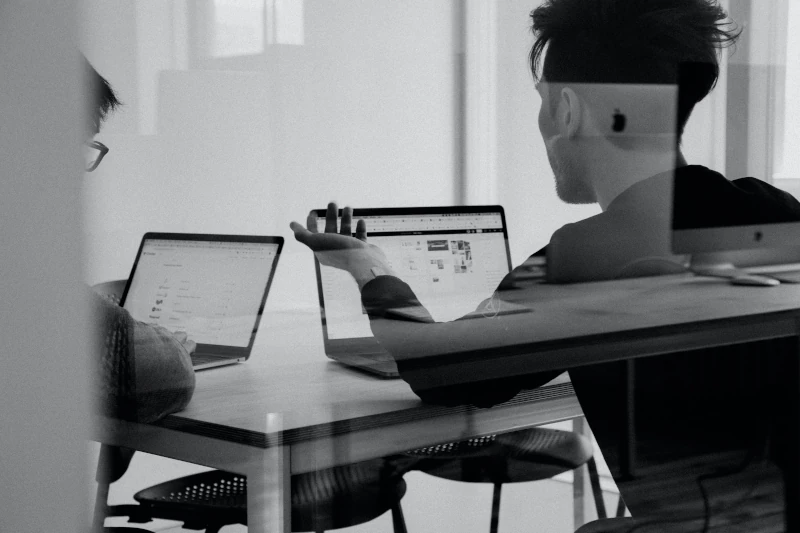 Whether Microsoft 365 or Google Workspace is the better choice is a matter of taste and depends on specific requirements – there's no clear winner. We recommend Microsoft 365, especially for remote work, because it can be used with installed apps even in places without an Internet connection without any problems. Also, the larger selection of templates is a big plus.
So, what do you need to consider when migrating from Google Workspace to Microsoft 365? We've put together a five-point IT checklist for you:
1. Inform everyone in your company
Any good organization starts by communicating the plan to the workforce and announcing what employees can expect. It's also a good idea to communicate why you're moving to Microsoft 365. This applies to any software change, as well as when replacing legacy software.
2. Stock taking and preparing the environment
Before you can implement a migration, you should first check your technical environment and prepare it for the change. This includes shared tools, files, etc. and their users. All information from online meetings, instant messaging, and integrated systems should be saved and backed up so no information gets lost due to the change.
3. Check your technical requirements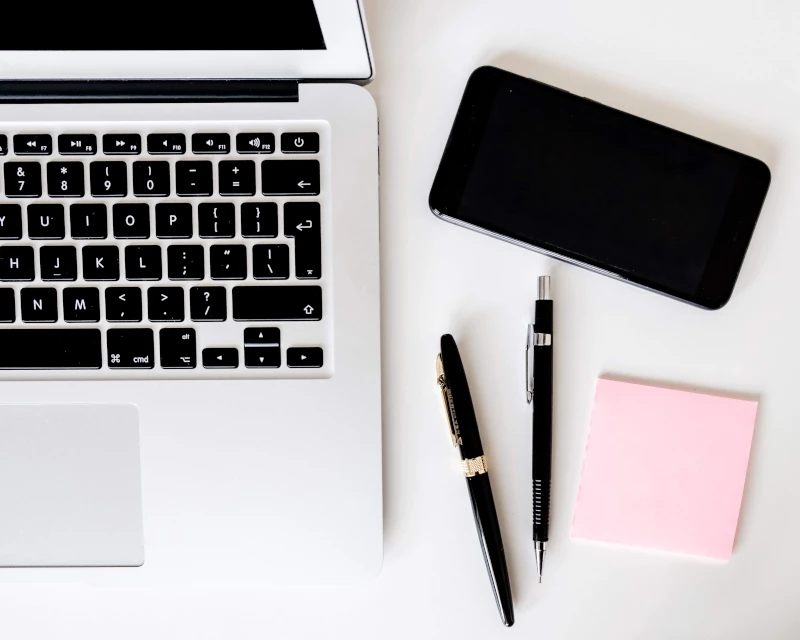 Do the required licenses already exist for each user account? And do user accounts meet all authentication criteria? Clarify such things before implementation. Once that's done, you should offer all your employees basic training to get everyone up to speed and familiar with the new working environment.
4. Prepare your data for migration
Before you can implement Microsoft 365, first prepare your data. This crucial step is a golden opportunity to clean up and rationalize your data systems. For example, you should update Active Directory, remove unused accounts, and check compliance requirements.
5. Set up Microsoft 365
Now get a Microsoft 365 subscription and license and test your data migration. If this works successfully, perform the actual data migration.
An alternative checklist is also offered by Microsoft itself.
Once your data has migrated to Microsoft 365, there are a few final post-migration things to configure:
Email redirecting and caching
License assignment for transferred mailboxes
Create autodiscover DNS records
Deactivation of the old environment
empower® in Microsoft 365
Welcome to Microsoft 365! Get started and create documents, spreadsheets, and presentations with Microsoft Office applications.
But working in Microsoft 365 can be more efficient! This is where the Microsoft Office add-ins from empower® come into play. Whether empower® Brand Control, empower® Content Creation, empower® Content Enablement or empower® Document Automation - empower® has something for every use case. The empower® Content Creation solution, for example, allows you to design complex diagrams and compelling slides in no time, without lengthy formatting tasks.
Our productivity solutions automate much of the work everyone does in Office. Feel free to contact us for more information.
Subscribe to our newsletter